Weekly Design Fix I
Tech-driven hotels & more...
May 18, 2020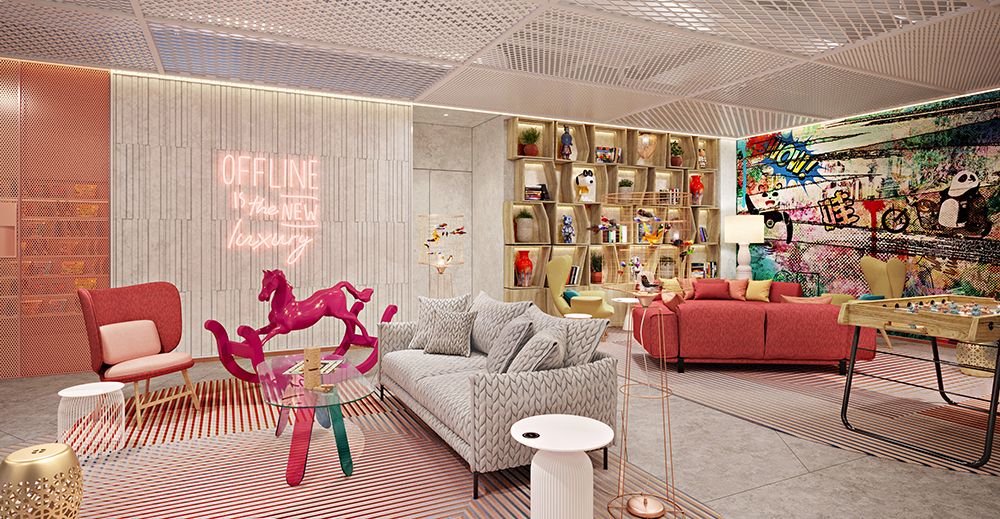 Welcome to our interior design blog, where we satisfy your crave for design & creative inspiration!
What's new?
We have brought art and tech together to create a never-seen-before hotel experience curated with the millennial traveler in mind. Technology enhances typical hotel activities achieved through self-check-in, social media wall, automated grab 'n' go and even a robotic bar! All of these design elements perfectly capture an insta-friendly environment, becoming familiar and instantly recognizable for all those that interact with the space. You can check out more of the hotel design right here.
Stay Inspired
Have you been keeping up with the #stayinspiredseries? Promising to keep you inspired through design like you've never seen before, we are releasing weekly 5 minute episodes over on YouTube and IGTV as our PR Executive Selini walks you through our interior design process. The latest episode reveals award-winning restaurant Scalini in Dubai and covers everything from the brief, inspiration right through to the finished design. Ready to catch up? Sit back, relax (pour yourself a drink if you like!) and watch right here.
Thank you for reading our interior design blog! Our inbox is always open for your feedback, questions and interior design queries.
Stay up to date with us over on our Instagram @wearebishopdesign
For better web experience, please use the website in portrait mode