Back to Works
Palm Jumeirah, Dubai, UAE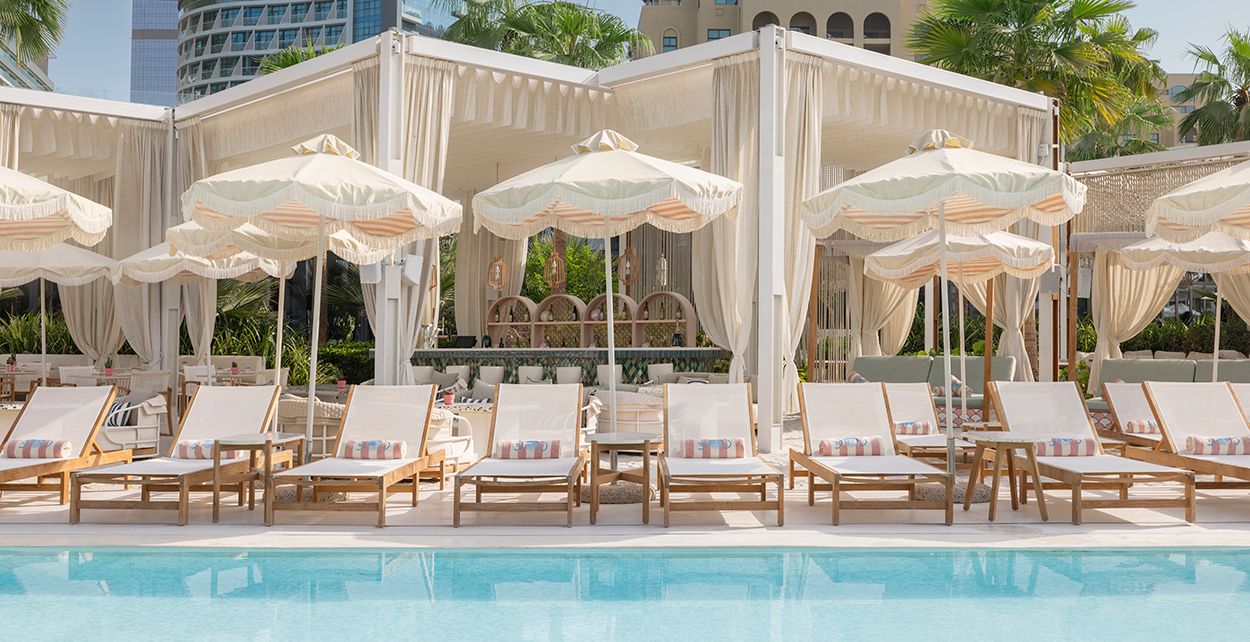 The concept narrative behind the 305 was to seamlessly integrate the venue into the local environment using a muted palette, all while crafting a unique Miami identity through pops of colour. The design incorporates a variety of captivating elements, including bold block-colour renderings, a monochromatic ceiling, retro Wynwood inspired wall murals paying homage to the artistic spirit of the neighbourhood, and subtle terracotta nuances that nod to the timeless charm of the art deco era. These elements effortlessly blend the past with the present, encapsulating Miami's cultural heritage while presenting it in a modern and fresh manner.
Client

Solutions Leisure Group

Location

Palm Jumeirah, Dubai, UAE

Awards

1. NEWH South Florida Golden Palm Awards - Best Outdoor space/ Landscape

Service

Bars & Clubs
Geometric shapes take center stage, weaving through the entire venue in patterns that adorn materials, custom-made furniture, and intricate ceramic floor tiles. The vibrant color scheme and delicate shapes create a seamless transition, adding visual interest and fostering continuity and unity in the space.
Nostalgic touches playfully enhance the atmosphere. Suspended roller blades serve as quirky decor, invoking carefree days spent roller skating along the iconic Miami Beach boardwalk. Vintage telephones and an ice cream machine add a touch of nostalgia, while inviting guests to engage with the space, reinforcing a sense of community.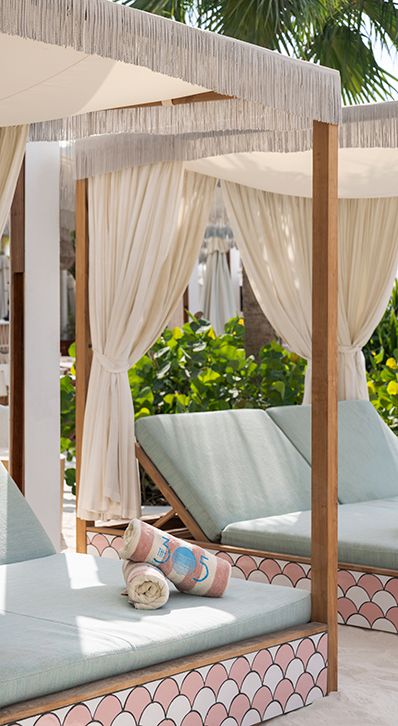 For better web experience, please use the website in portrait mode