Back to Works
Toro + Ko
Multiple Award Winner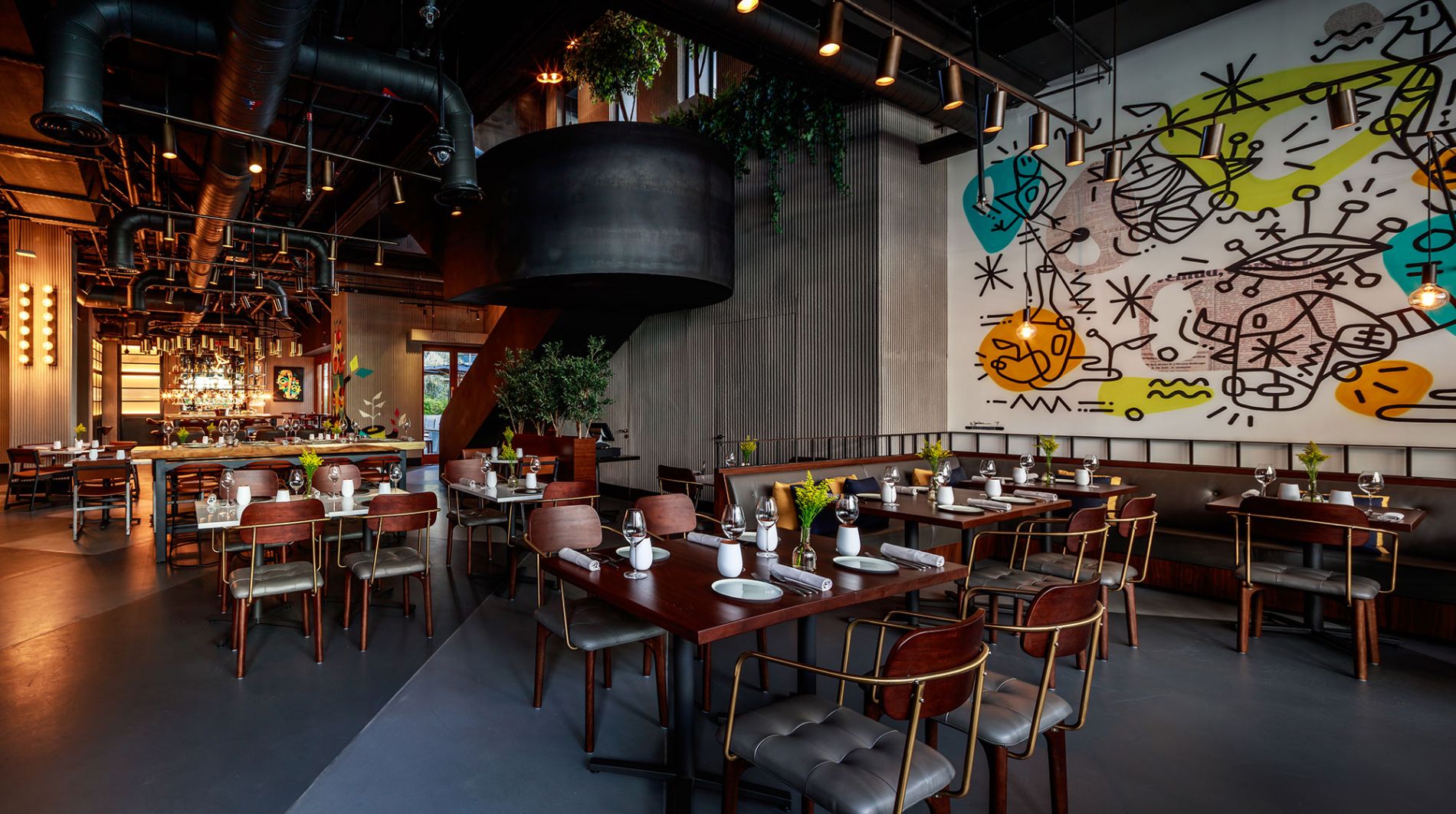 The interior is set over 2 levels and allows the Clientele to seamlessly travel both visually and physically between its differing spatial interiors. Surfaces within were to be raw, urban and diverse leaving one in visual awe. There was also a requirement for the incorporation of thought provoking, bold, graphic and bespoke commissioned artworks to be located within, creating the center and heart of the space. Seamless floors were to be considered, incorporating a diverse combination of fluid poured concrete surfaces and Terrazzo flooring that would create a visually dynamic link between the different areas, whereas ceilings were to be stripped back and exposed adorned by beautifully bespoke decorative and technical lighting which in turn would enhance the interiors unique atmosphere.
Client

Meraas Holding

Location

City Walk, Dubai, UAE

Awards

1. Best Leisure Interior Arabia 2017-18 - International Property Awards
2. Best Leisure Interior Dubai 2017-2018 - International Property Awards
3. Commercial Award Winner 2016-2017 - IDA Awards
4. Commercial Award Winner 2017-2018 - IDA Awards

Service

Restaurants
Toro and Ko is to be an intoxicating mélange of thought provoking spatial layers perfectly harmonized between a refined elegance and a raw, industrial chic environment. Lavish but not extravagant, dynamic yet comfortable; the space optimizes everything which was desired and requested by the Client at the onset of the brief and the creation of the concept. A visually dynamic balance is established within which encompasses a split level space over two floors. Textures, surfaces, intriguing lighting, bespokely made and commissioned artworks along with a use of natural greenery aid in the visual enhancement of the venues interior.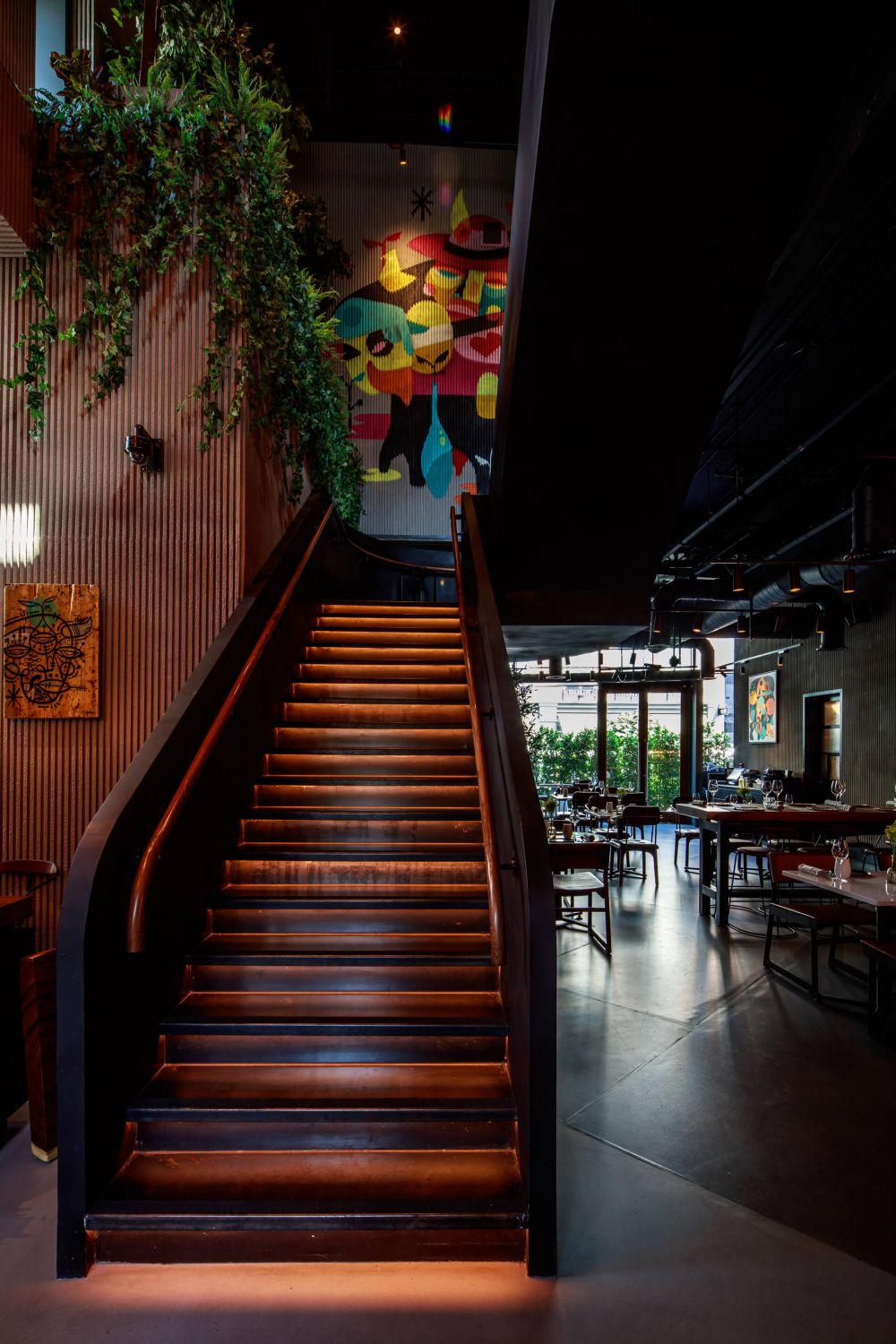 Tucked away behind the fairy-lights and olive trees at City Walk's new fine-dining courtyard, Toro & Ko is all about tapas.


It's also a top spot for drinks, which have always been a great companion to tapas. There's a martini bar, drinks trollies, an upstairs lounge with Burj Khalifa views (hello NYE), a huge terrace, hidden for intimate dining, as well as a solid soundtrack that's more Kendrick Lamar then Café del Mar. Oh, and there's actual gold leaf on the walls – we are in Dubai after all.
For better web experience, please use the website in portrait mode