Back to Works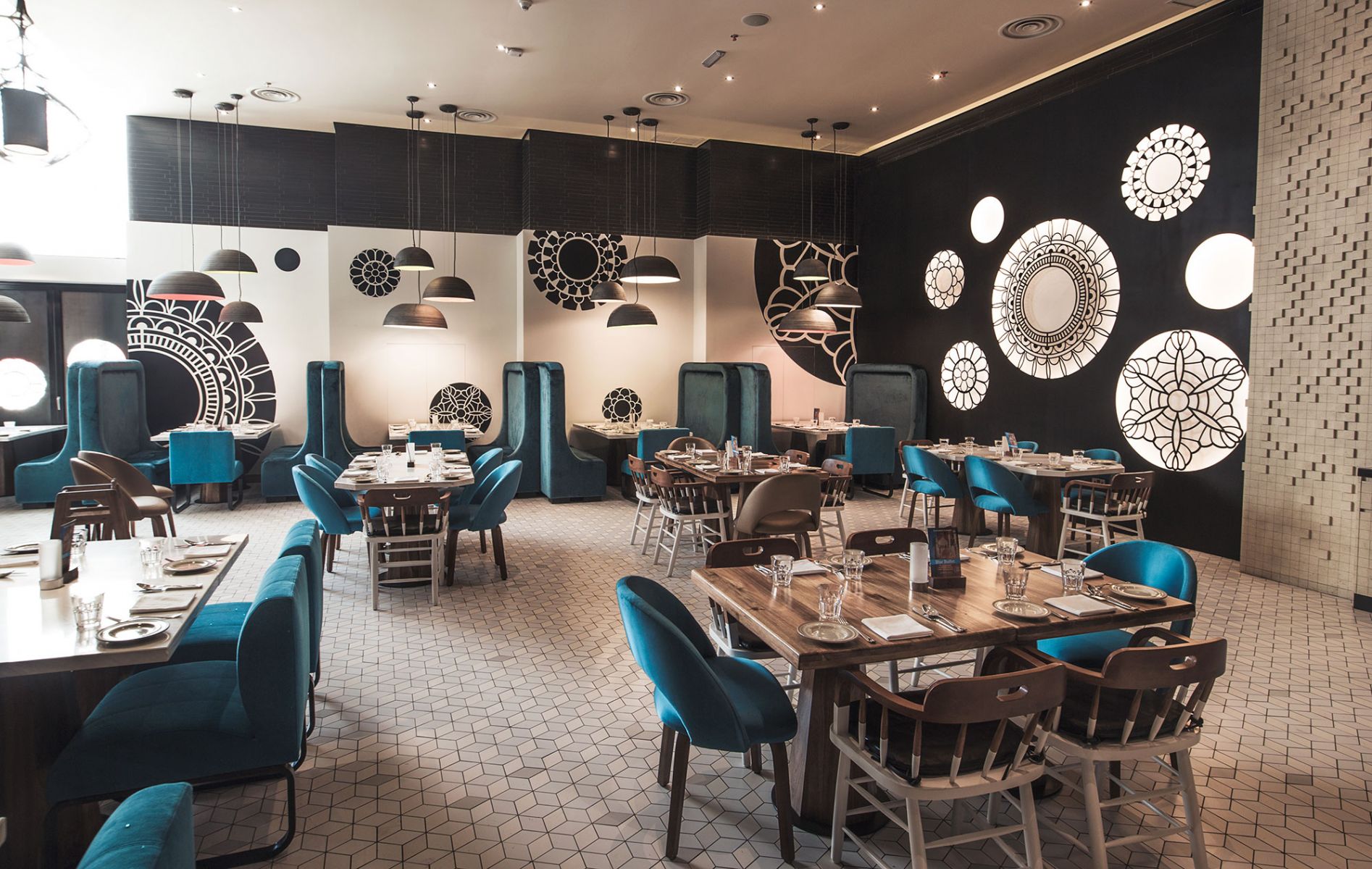 We believe that Zafran is a perfect example of how a brand's design direction can influence its atmosphere and irrefutable success in today's F&B Industry. The identity that we have created is current, dynamic and recognizable while also maintaining a sense of authenticity within its food and our contemporary take on traditional graphics and other design elements commonly known to Indian design. It has become a venue that can be rolled out into different countries, cities and cultures without seeming too intrusive or out of place within its new surroundings.
Client

Foodmark LLC

Location

MENA Region, Kuwait

Service

Roll out
One of the most important elements in the venue was the Show Kitchen and its theatrics. From the large signature breads, to the tandoor cooking features; this venue provides the Clientele with an authentic taste palette accentuated by its contemporary surroundings. The dynamic three-tone floor delineates the different zones throughout the venue and creates subtle optical illusions throughout. Carbonized wood and brass strip inlays clad the Show Kitchen counter creating a contrasting play on textures and materials. The furniture and fabrics appeal to a younger more youthful market as their variety in forms, textures and colors emphasize the contemporary take on Indian design characteristics while maintaining a casual dining environment.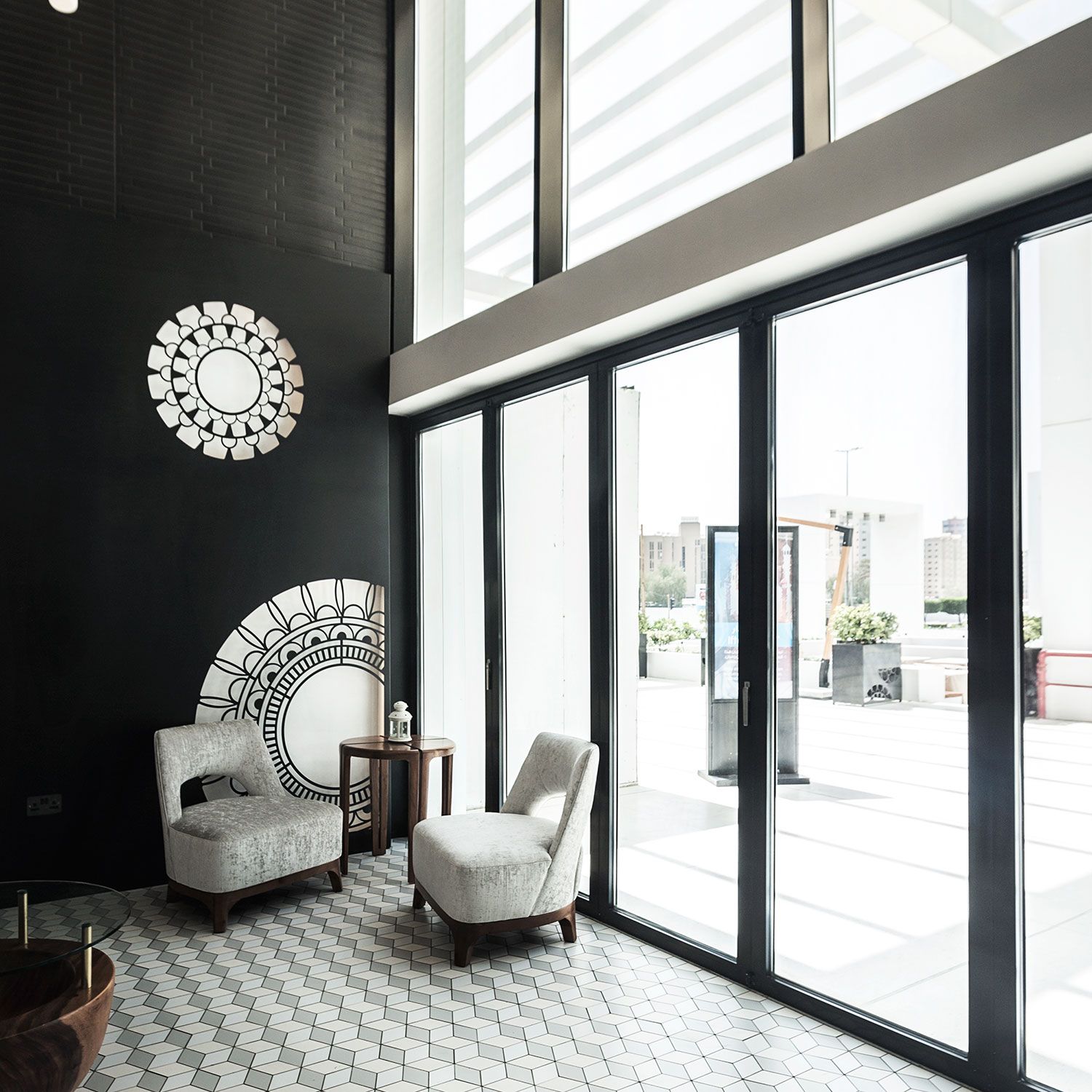 Zafran is a testimony of morden and traditional culture. Representing indian glamour as its finest.
For better web experience, please use the website in portrait mode