Back to Works
Renowned for its fun, family atmosphere, Bagatelle is in only the chicest of locations around the globe, a testament to its quality and success. Celebrating the St. Tropez decadent spirit, Bagatelle Riyadh captures elements from the French Riviera and its sibling destinations to bring a cultural experience to its epicurean clientele. Offering the conviviality and elegance of the French Riviera to the tables, the design of the space aims to acquaints the guests with the Bagatelle brand and vision allowing for a 'home away from home' sentiment. It was imperative we fused the brand's well-known visual identity with our own disruptive style. Maintaining muted tones and trademark blue accents throughout, each element of the venue boasts an assortment of striking visual attractions, carefully curated to feel authentic and comfortable.
Client

Advanced Tastes

Location

Laysen Valley, Riyadh, KSA

Service

Restaurants
The main space radically captivates the French Riviera vibe yet preserves an elegant composure. Keeping a simple palette of colour throughout allows for contrast to the design with signature pops of art, Bagatelle's signature colour, pattern, textures and materials. With the energetic atmosphere of this brand, pockets of cosy seating provide an option to those who want to see from afar yet be amid the action. Vibrant wall art accentuates the panelled wall cladding, transforming what was a blank canvas into its own art exhibition and beautifying the space. A multitude of chandeliers suspend from above, gold framework embracing frosted shades, give way to a much more modern feature counteracting the traditional aesthetic.
In recognizing the dynamic and innovative atmosphere of Saudi Arabia we have introduced a new cultural experience to the region, thereby playing a role in the ongoing growth and development of the country.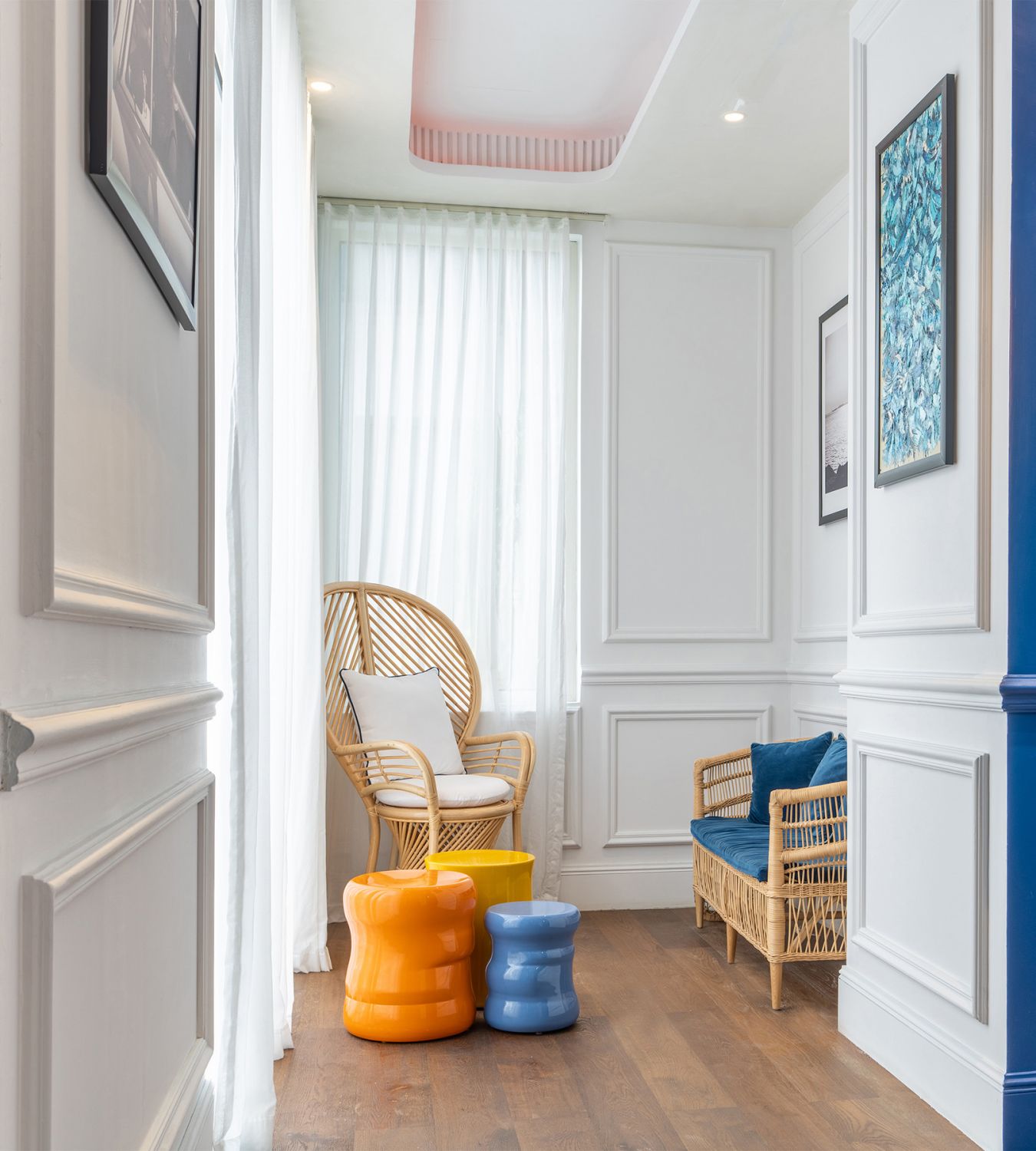 Walk in through the gorgeous royal blue doors and you'll see a ton of amazing posters and blue accents throughout the space. Wooden floors, plush couches, and an unrivalled ambience are just some of the reasons we would love to keep coming back to this spot.