Back to Works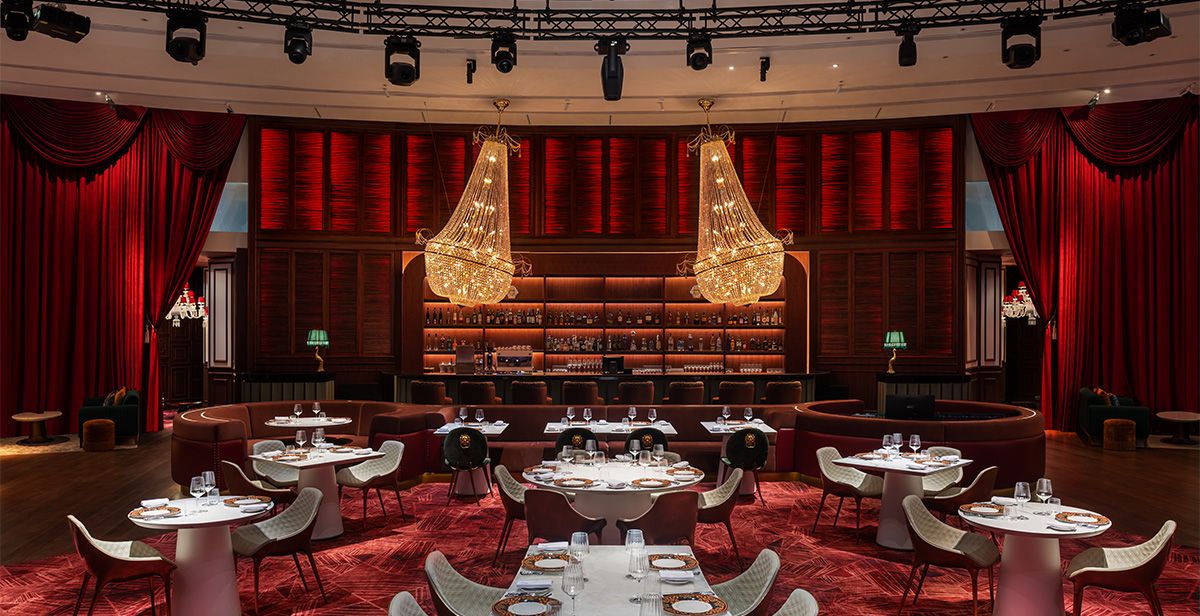 Found within the prestigious Dubai Opera House, Belcanto invites diners to immerse in the atmosphere of an authentic Italian Opera. Giacomo Lombardi is a renowned Italian chef whose culinary style represents an interesting combination of a traditional Italian cuisine and innovative serving techniques. It was paramount that the venue embody the food through design. An innovative and unique F&B offering, where guests can indulge in traditional Italian cuisine while also enjoying a variety of performances, Belcanto is a new dinner-show hotspot. We were also commissioned to bring life to the external terrace. Later named Eden, this is one of the most sought-after hangouts in Dubai thanks to its secret-garden feel and front-row seats to views of the iconic Burj Khalifa.
Client

Restart 354

Location

Dubai Opera House, UAE

Service

Restaurants
As diners exit the lift on the 3rd floor, the experience begins. Layered fabrics mimicking stage curtains drape at the entrance providing guests with a sneak preview of what is instore. As they continue through to the main dining area, one is in awe of the sheer, grand opulence of the space. Detailed upholstered furnishings make up the faintly lit bar, where guests can lounge and explore the selection of liquor offerings. In an unconventional manner, luxurious chandeliers suspend above the bar luring guests to look up at the monochromatic ceiling details which in turn leads all eyes to the stage.
Belcanto, which translates to "Beautiful Song", remains in line with the elegance and sophistication of both original and local demographics. A classic Italian love affair, between the cuisine and the entertainment, it was imperative that the design complimented all aspects. From dim lighting, scarlet red accents and colourful counterparts, all align with one another, alluding desire and excitement within the space, seducing guests into an unforgettable experience.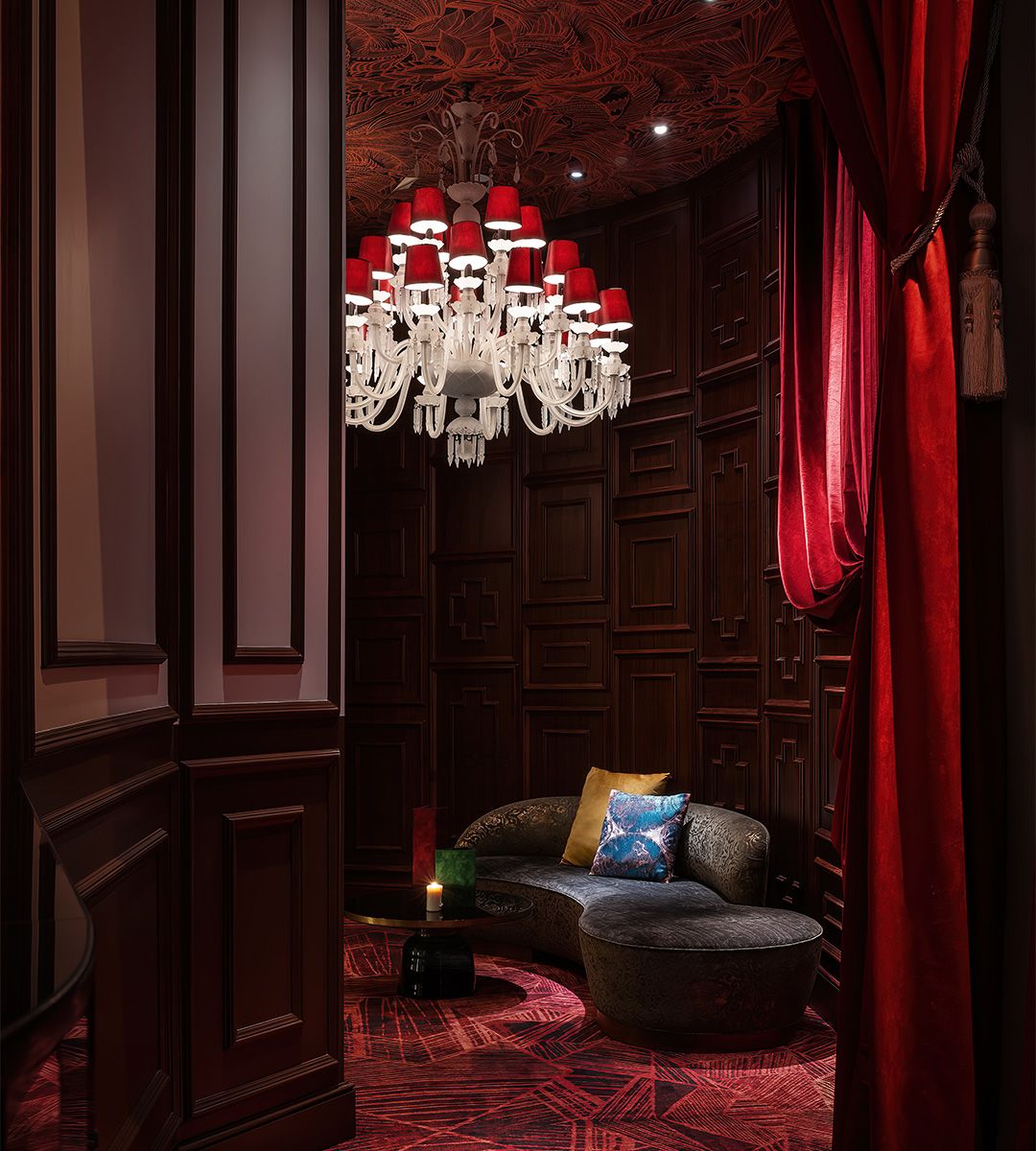 Nodding back to decorative renaissance, the interior design styling exudes a sense of grandeur encapsulated within a contemporary glass envelope. The various elements of design are not found in traditional operatic houses, allowing the space to speak a language of something more exclusive.

Commercial Interior Design Magazine.
For better web experience, please use the website in portrait mode