Back to Works
Palm Jumeirah, Dubai, UAE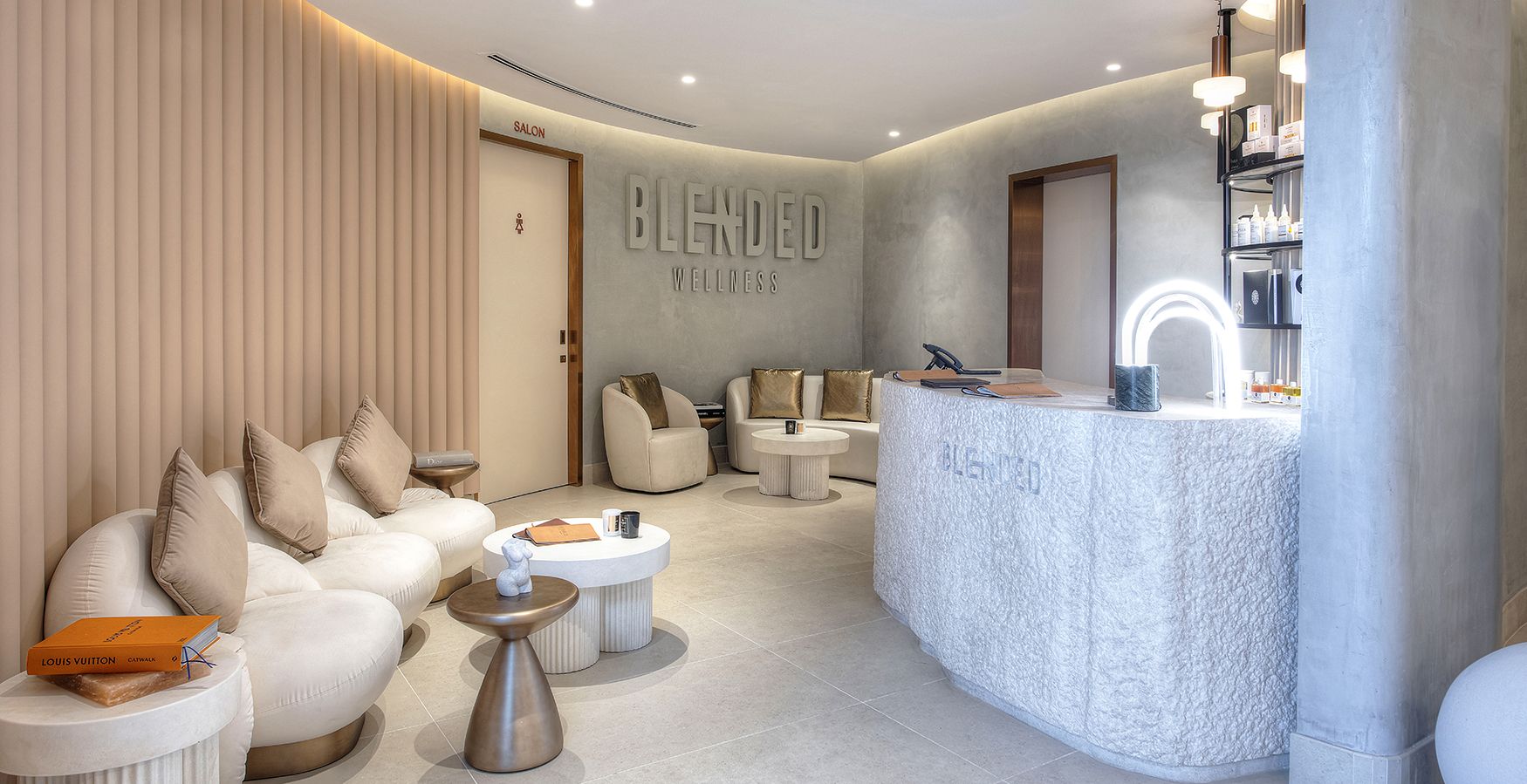 The concept narrative behind Blended Wellness was to create an unparalleled wellness experience with an emphasis on natural beauty and celebrating oneself. The ideology of the project is a holistic view of wellness combining aesthetics, health, fitness, and mental well-being. Entering the venue awaits an earthy aesthetic. The minimalistic detailing coupled with the various textures creates a synergy between the raw and the refined. A neutral palette and soft blush tones flow throughout allowing the black accents to pop and sculptured masterpieces to stand forefront.
Client

Dominique Laird

Location

Palm Jumeirah, Dubai, UAE

Service

Retail
As Blended Wellness offers a journey, each of the areas had to follow a sequential flow. The materials that we worked with played a pivotal part in the design too. The place is minimal, pure, and elegant, with industrial undertones. Thanks to the incredible vision of its founder Dominique, together we have been able to create a venue where guests can immerse in a self-love experience.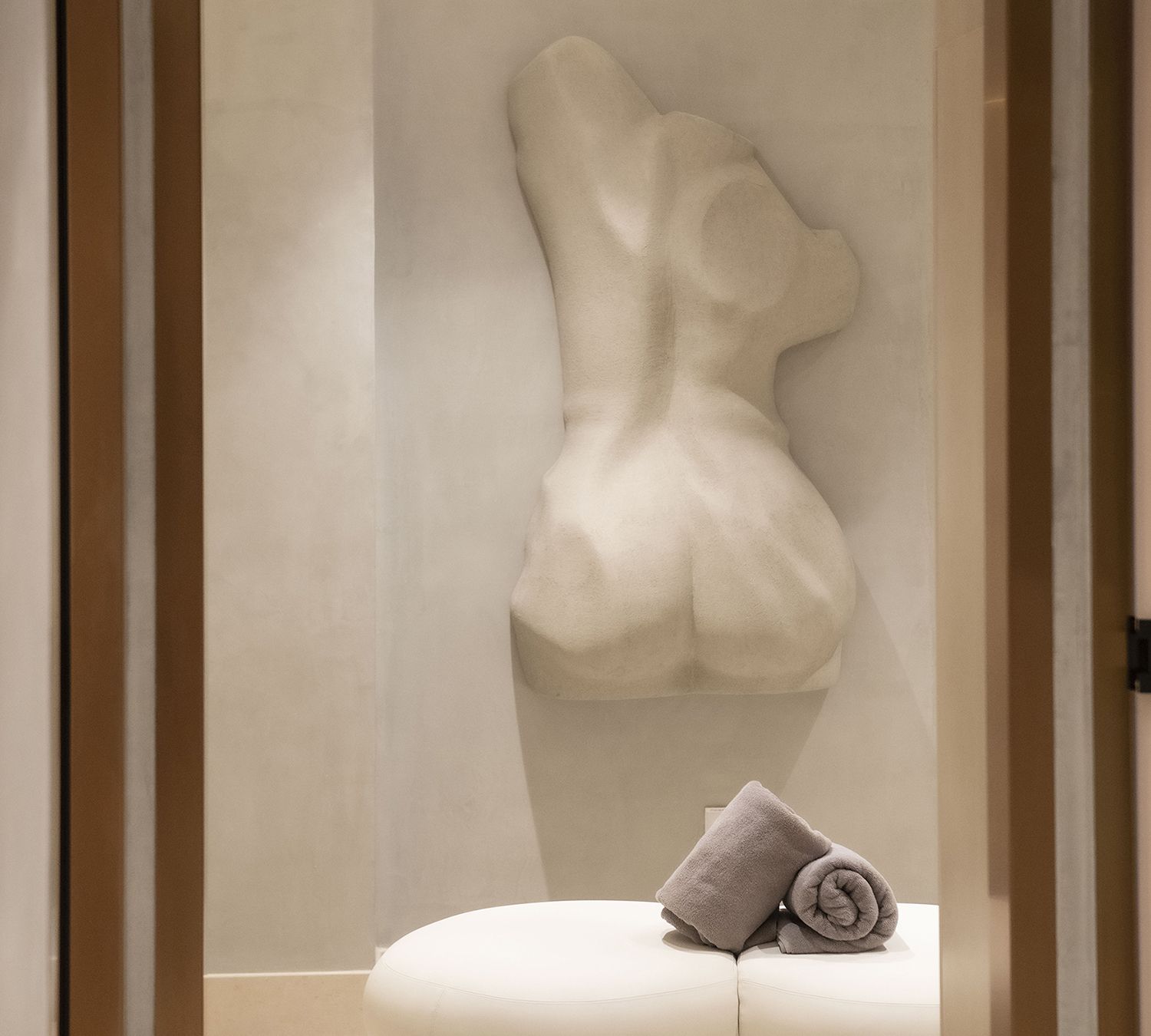 The salon is oh-so slick with its industrial chic interiors, massage chairs and healthy shakes
For better web experience, please use the website in portrait mode