Back to Works
Lotus Arts de Vivre
Multiple Award Winner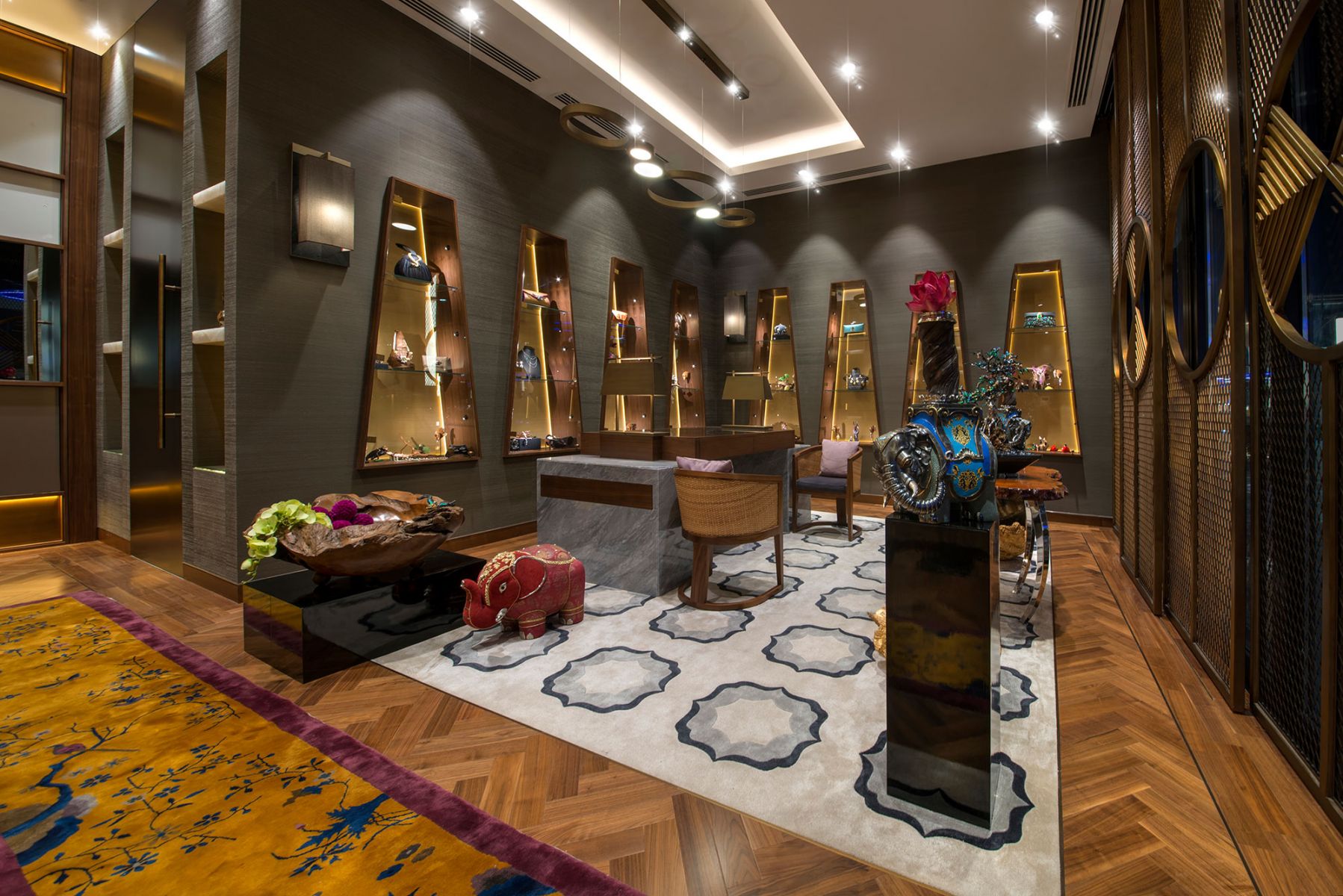 Lotus Arts de Vivre is an iconic brand known for its bold Asian and animal themed creations made with opulent raw materials. The Dubai store occupies 142 sqm, and is located on the ground floor of a building which is part of one of the most recent developments in the heart of Dubai – The City Walk.
Client

Nobilis Advisors DMCC

Location

City Walk, Dubai, UAE

Awards

1. Best Retail Interior Arabia 2017-2018 - International Property Awards
2. Best Retail Interior Dubai 2017-2018 - International Property Awards

Service

Retail
Its interior is contemporary, with Asian inspired design elements such as the furniture and the pure silk wall coverings, allowing the Brand to be subtly connected to its roots
Walking in to the Lotus store, one arrives in the main gallery area where a big marble and wood table displays timeless pieces of jewellery and accessories. On the walls, covered in pure silk, stand the tapered display units. The flooring is all natural American walnut, with an inlayed patterned carpet inspired in the lotus flower, demarcating the main gallery area.
To the left of the main gallery area is part of the window display, where two great hidden doors lead into the elegant and comfortable VIP rooms, giving the Lotus international collectors of luxury and unique art pieces the opportunity to have a more intimate experience and a private viewing of the Lotus objects.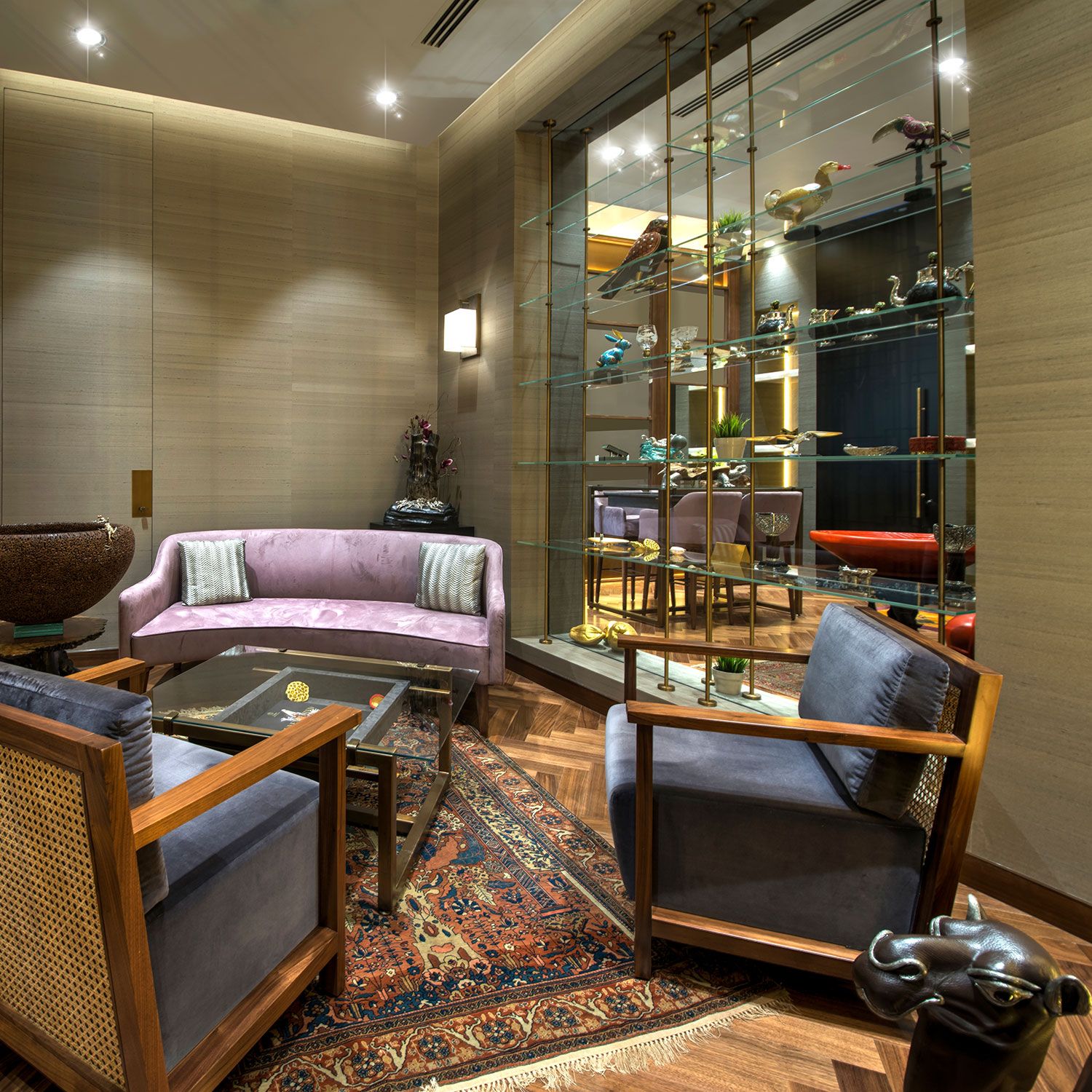 For better web experience, please use the website in portrait mode