Back to Works
Khalifa City, Abu Dhabi, UAE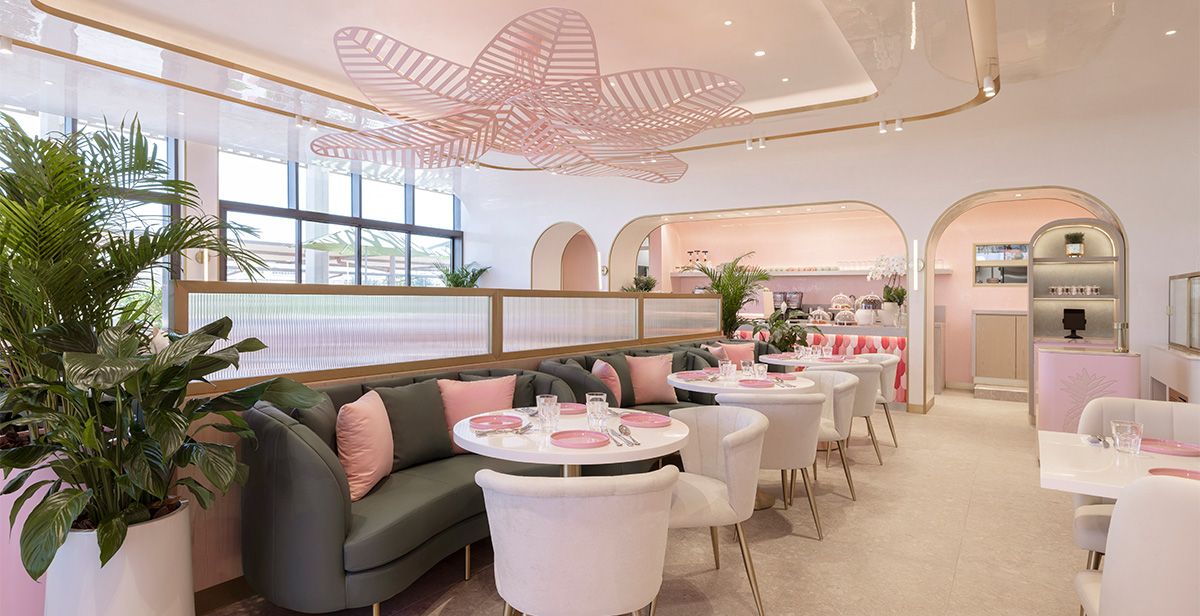 "Vibe" has become somewhat of a buzzword in recent times. But for Noora Saeed, it's her mission. In 2018 the Emirati Restauranter set up her first venture in Al Wasl. It was a place to bring people together with good food and a great atmosphere. Hence "Vibe Café" was born, and since then Noora has been growing the brand across the UAE. Her most recent venture makes its way to Abu Dhabi, where Bishop Design were commissioned for the interiors. Named "Love Vibe," this venue was to be more sophisticated, allowing the brand to appeal to the local crowd of the Capital and diversify their portfolio. Still adhering to the established identity, our approach was rooted in evolving some of the key Dubai aesthetics into more refined applications.
Client

Noora Saeed

Location

Khalifa City, Abu Dhabi, UAE

Service

Restaurants
Upon entering the space, it immediately feels familiar. Key elements of Vibes brand identity remain, such as the pink color palettes and neon signage.
Yet, it feels different at the same time. There's an elevated refinement to the space. Features you see in the previous venues remain present yet have been reimagined to lead the direction for this latest venture. Take the Palm Tree for example, represented before in the form of tall pink structures, are now minimalistic yet visually striking ceiling features. The bar counter is adorned with palm leaves in shifting shades of pink.
Elegant yet comfortable, and anything but pretentious, the interiors of Love Vibe invite guests to sit down, talk with friends, eat delicious food, and vibe together. It aligns perfectly with the vision of female restauranteur Noora Saeed in the creation of a refined space for all to experience and have fun.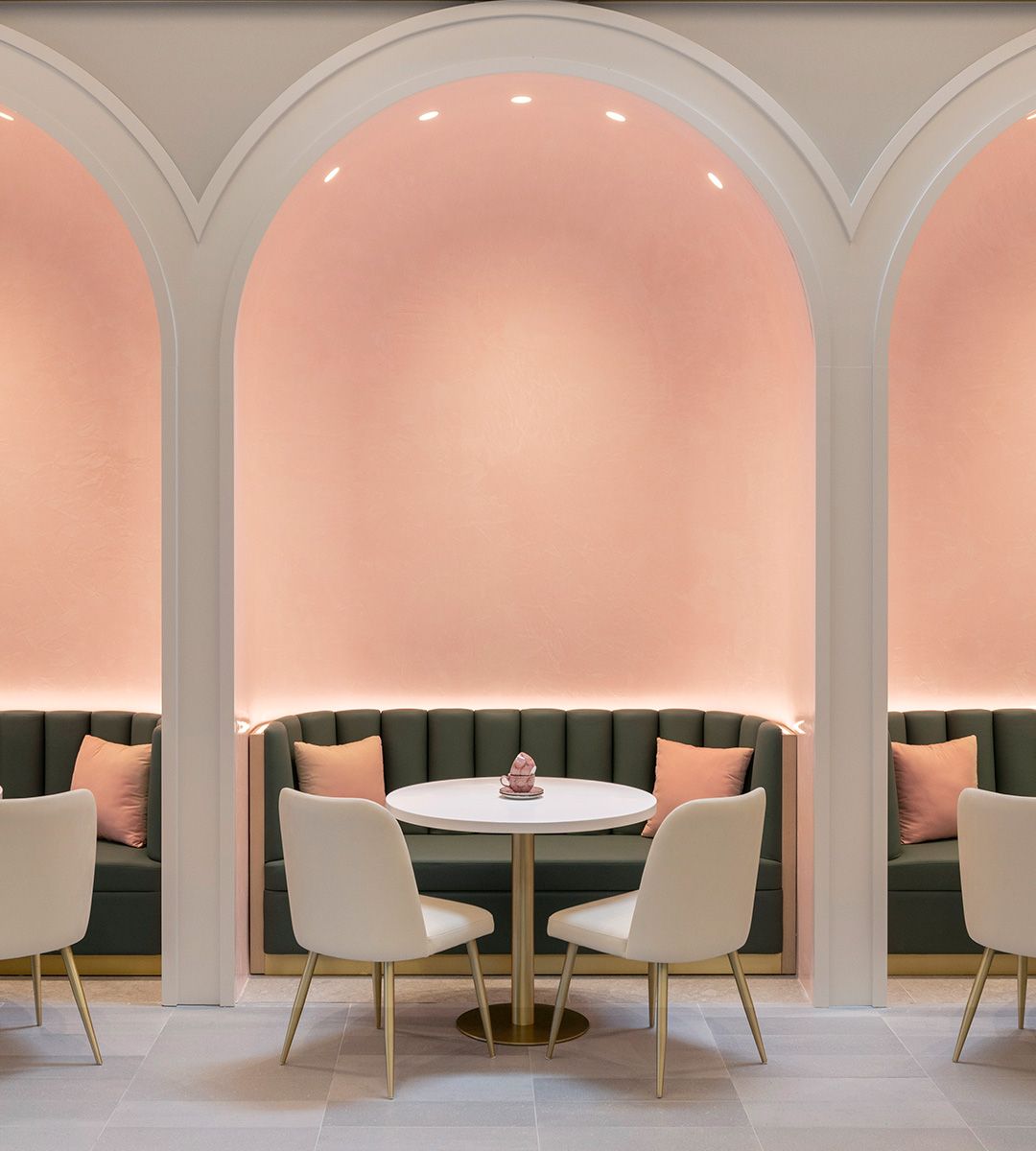 Looking for your next 'gram shot? Then you need to get yourself down to Love Vibe.
For better web experience, please use the website in portrait mode