Back to Works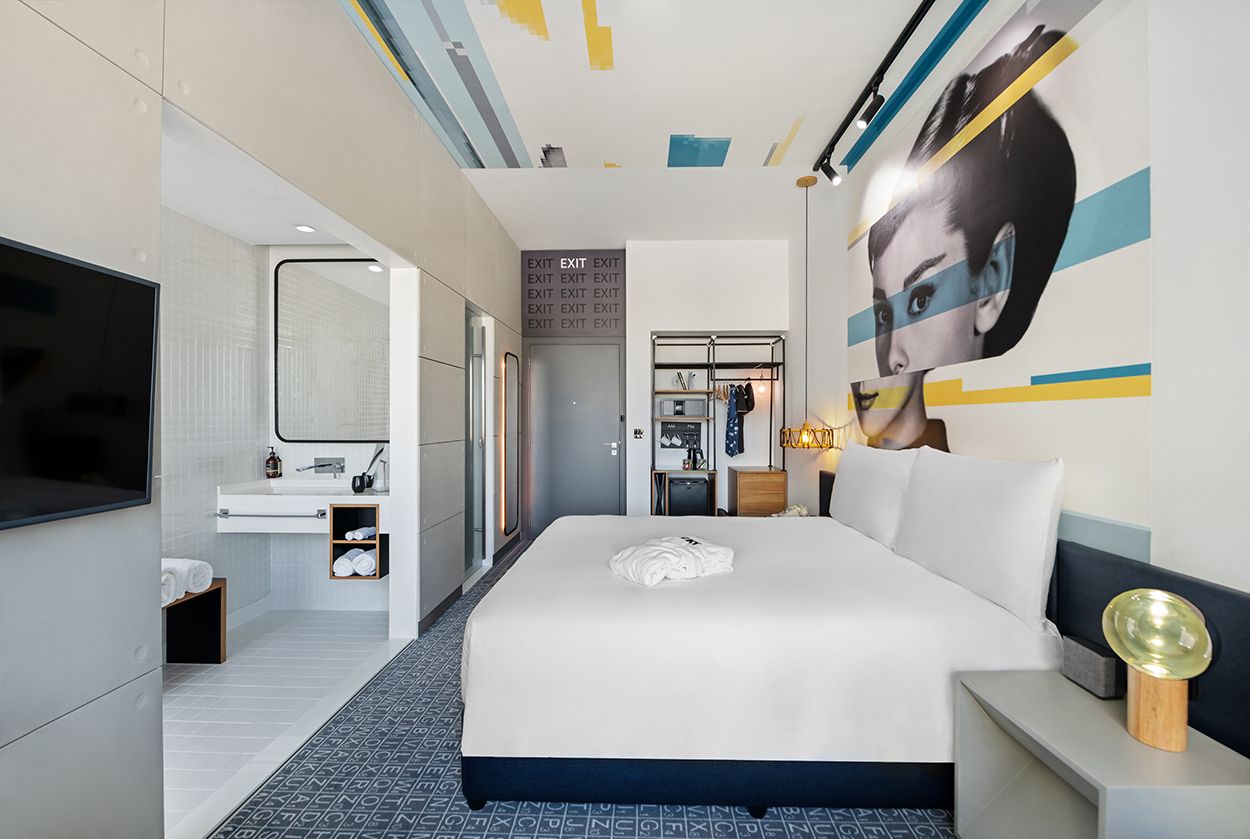 Located in Studio City, Dubai, this G+10 Hotel development as prescribed in the Client Brief was to create and establish a new language and philosophical approach to a modern, current, 4 star hotel environment. The desired design direction was to be ultimately cost-effective, considering materials which were visually dynamic, unique, recycled with a strong use of graphic and visual connectivity throughout, thoughtfully provocative however synonymous with its demographic yet also possessing the versatility to be rolled out within different regions on a global level. Space allocation was paramount to best utilize the area available still adhering to DTCM standards and guidelines, however, playful, cheeky and diverse in its application, design styling and specified finishes. The project shows innovative solutions maximizing not only the use of space, moreover, an intelligent design approach and thought provoking solutions.
Client

Roya International

Location

Studio City, Dubai, UAE

Awards

1. Hotel Design - Africa's & Gulf States 2019 - International Hotel & Property Awards

Service

Hotels
Materials such as recycled building hoardings, stamp printed cementitious floor surfaces, high definition wall coverings, sculptural installations, dual function bathrooms allowing for both autonomous and homogenous bathroom settings to take place, bold, colorful and strong, visual graphic and an eclectic mélange of loose and fixed furniture through to the whimsical reference to the buildings locality achieved with the application of visual enhancements and a strong narrative towards its cinematic context.
The four-star property is due to open to guests in the fourth quarter of the year, the Dubai-based firm said. It features 141 rooms, short stay studios alongside a mixture of restaurants ranging from lounges to casual and family dining concepts.
For better web experience, please use the website in portrait mode