Back to Works
Dubai Hills Business Park, UAE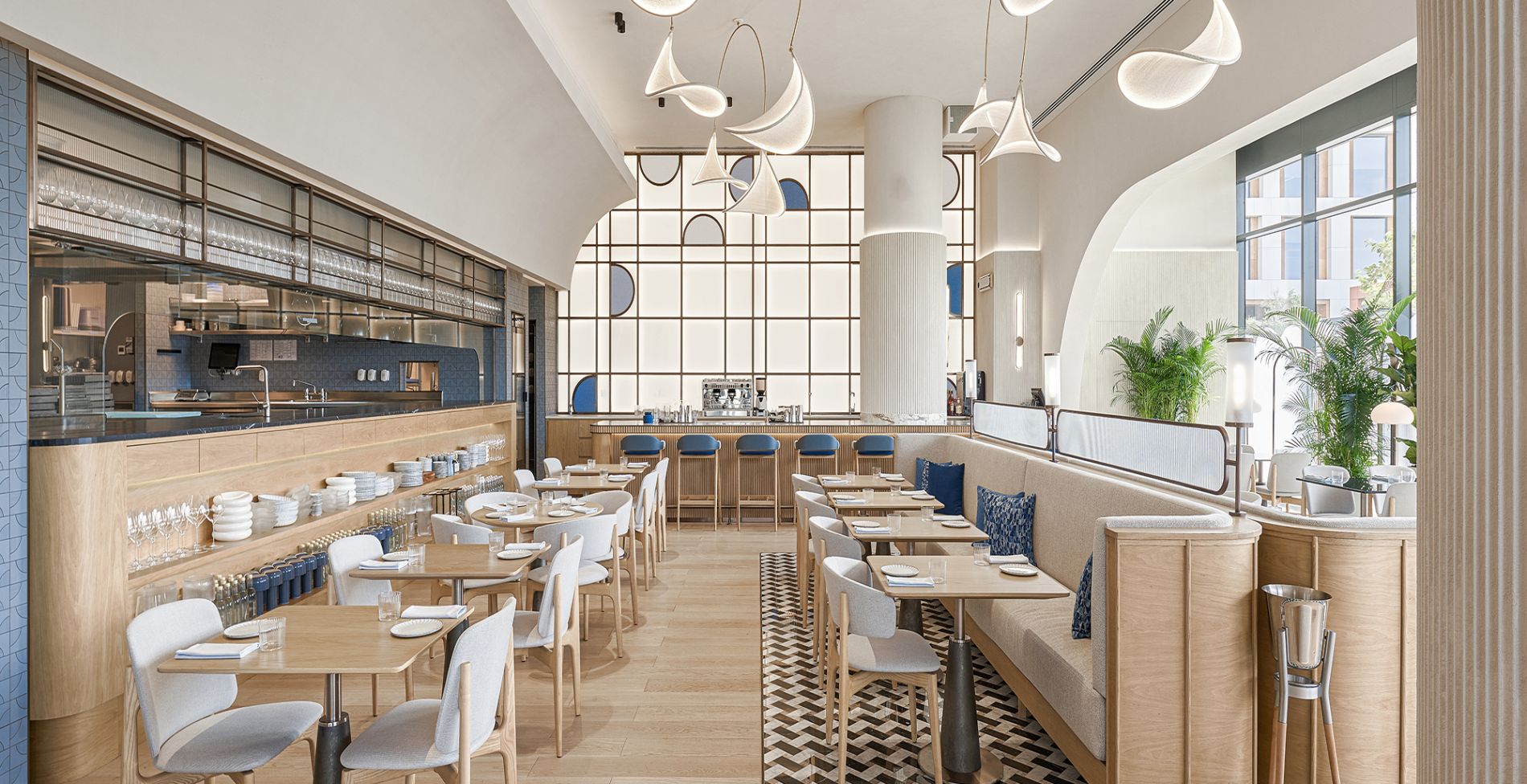 Helmed by culinary virtuosos Dmitry Blinov and Renat Malikov, the maestros behind DUO Band, Duo Gastrobar emerges as the bridge uniting high-end restaurants and casual cafes, offering a space that exudes style, modernity, and professionalism. And as the first venue for the brand, to open outside of Russia, Bishop Design embraced the monumental opportunity to craft something exceptional for the client. In harmony with the brand manifesto's 'sincere interest in every guest,' our mission was to shape a welcoming haven that genuinely cares for its patrons.
Client

Duo Band

Location

Dubai Hills Business Park, UAE

Service

Restaurants
Radiating innate beauty and minimalistic finesse, accompanied by delectable cuisine, Duo Gastrobar honours the brand's evolution. The essence of DUO's vision finds life through sign elements that boast fluid lines, layered arches, and textured renders. These flourishes, set against a bright and refined backdrop, conjure an inviting and intimate milieu, where guests immerse themselves in the culinary symphony, vibrant energy, and unique charm.
This establishment embodies an unwaveringly honest and sincere ethos, ensuring that each guest is held in equal regard, be it a seasoned professional or a student having lunch. 
Our efforts were dedicated to elevating the customer experience through an organic design that gives rise to a novel destination – an authentic and unparalleled haven that resonates with genuine affection. Just as sincerity emanates from the heart, so does our commitment to exceptional design.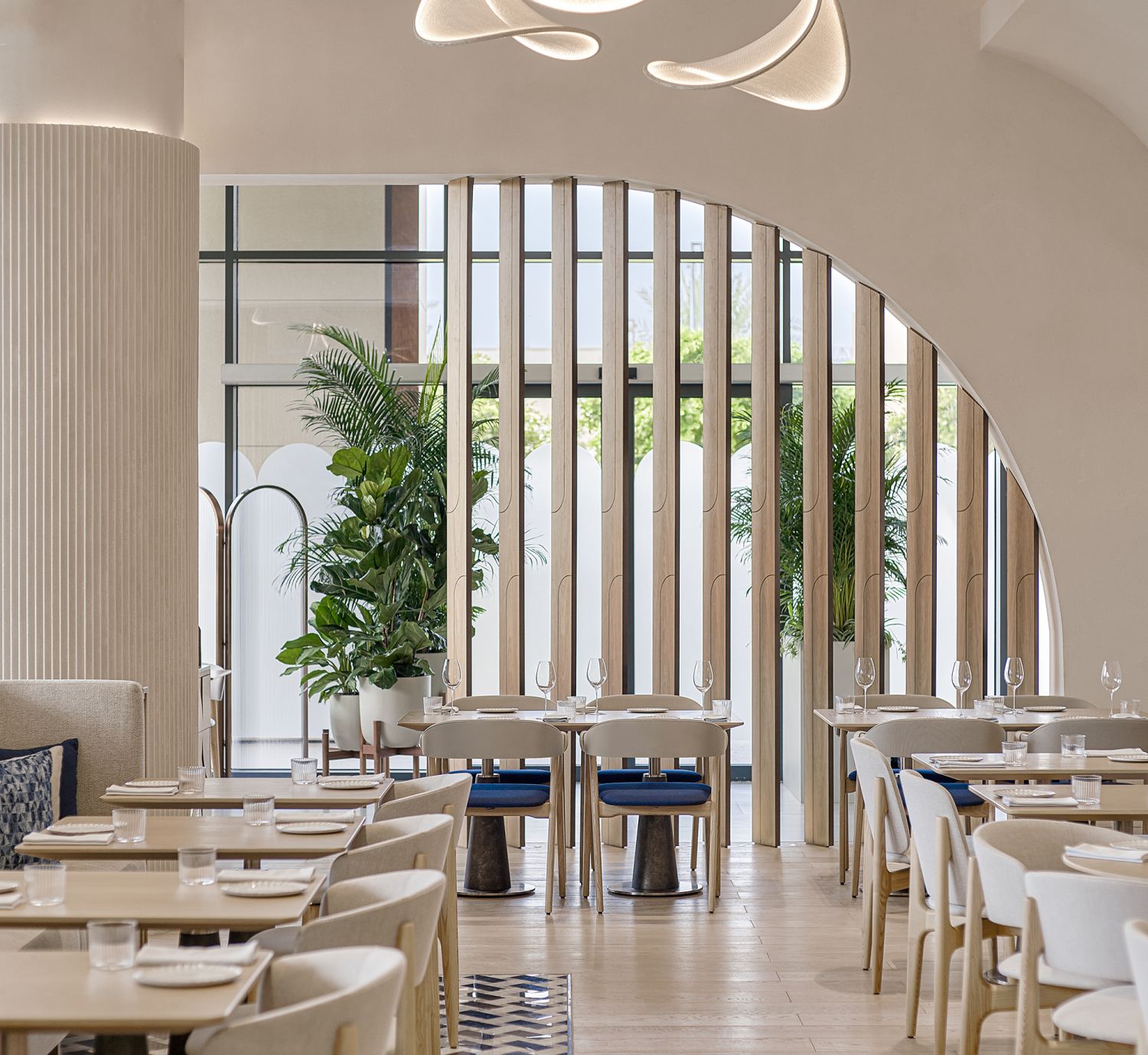 Dmitry Blinov

I am extremely pleased with the interior design services provided by Bishop Design. I worked closely with Francesca and found her expertise as a professional designer truly remarkable, showcasing her immense talent and creativity... The interior design itself is a breath of fresh air, as it exudes a sense of uniqueness that sets it apart. The brilliance of the design is evident in its ability to transcend language barriers. Even though I struggled with English just 9 months ago, Francesca was able to comprehend and bring to life my vision flawlessly. The attention to detail in every aspect of the design is striking, reflecting the meticulous and detail-oriented approach of the team. Overall, working with Bishop Design has resulted in an interior that is not only aesthetically pleasing but also harmoniously balanced. I am beyond delighted with the outcome.
For better web experience, please use the website in portrait mode