Back to Works
Gurdwara Sikh Temple
Multiple Award Winner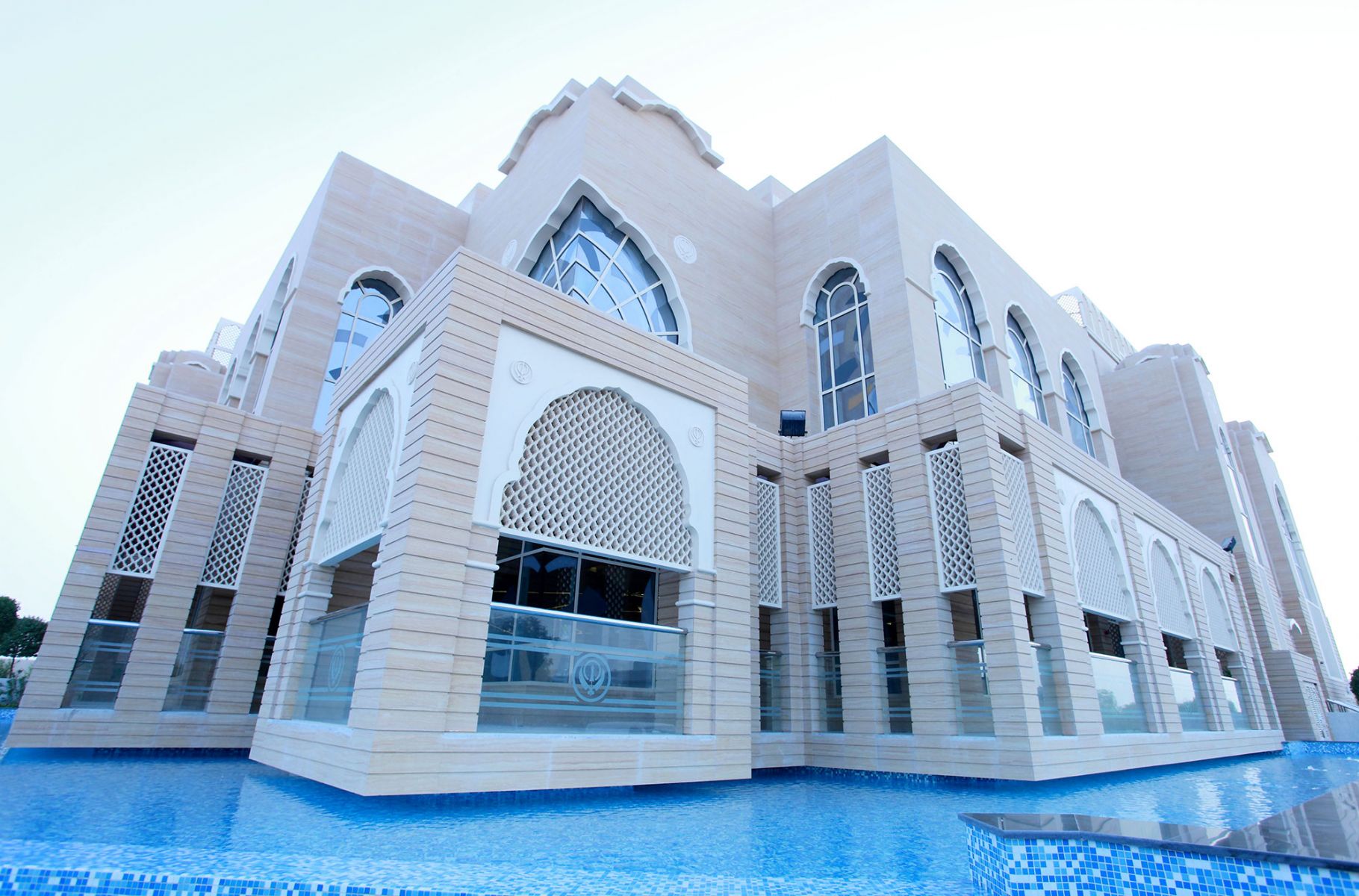 We consider all the elements within the Gurdwara to be both unique in their aesthetic qualities and application, with materials such as handpicked Italian Carrara marble from the source in Massa, hand stitched embossed leather panels, fret-cut illuminated wall surfaces, a dynamically intricate ceiling, bespoke furniture pieces and mill works, Swarovski crystal studded sheers and intricate fabrics, through to the dynamic "Kinetic" window detail that adorns the surface and the decorative pendant lighting that floats serenely above.
Client

Al Dobawi Group

Location

Jebal Ali, Dubai, UAE

Awards

1. Interior Design of the Year Public Sector & Institutional 2013/14 - Commercial Interior Design Awards
2. Bronze Institutional Winner 2013-2014 - IDA Awards

Service

Commercial
The uniqueness of the venue was to create a visually dynamic yet contemporary design approach maintaining the language of Sikhism. This was expressed through the layering and buildup of a varying textured surface dynamics. Graphic forms and patterns were abstracted from their original context and applied within through the application of engravings, fret-cuts, embossing and mouldings each maintaining the design philosophy yet with an inherent serenity, sophistication and elegance.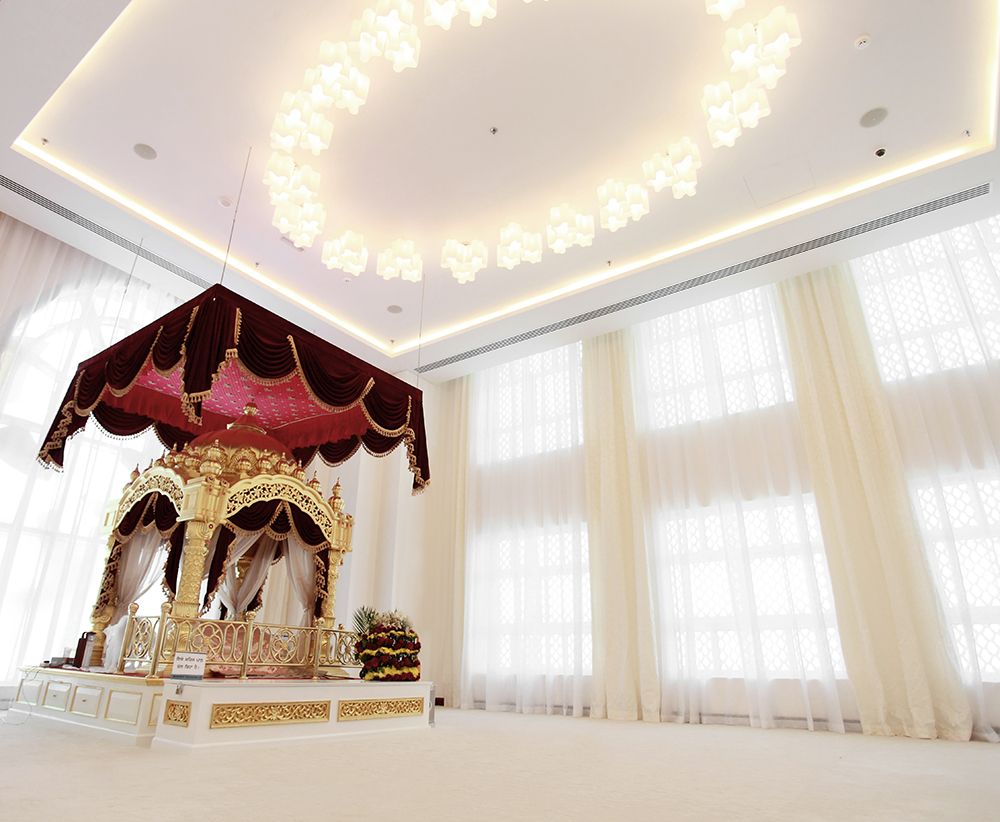 It was not easy to come up with the team to work for this sacred project. We had to be very careful on the selection process and appointment of Consultants, Contractors and so on. It was extremely important for us to work with someone who truly understands and respects our religious beliefs, someone who can properly showcase our religious tenets, and interprets it to interior design. I feel that there is no other way for Bishop Design to truly understand our religious practice, but for them to be inside our holy place itself. In order for our designers to get the feel of the project, we decided to arrange a visit to Amritsar and see the whole process from entering the temple till the exit. This is our very first Sikh temple here in the Gulf Region, and we are very proud of its outcome, most especially Bishop Design who helped us achieve our ultimate vision for our temple. Their expertise on Interior Design is very much appreciated. Every inch of the project was indeed carefully planned and thought of, a reflection of great Interior Design.

Surender Sing Kandhari
Chairman
Guru Nanak Darbar
For better web experience, please use the website in portrait mode