Back to Works
Four Seasons Hotel, Dubai, UAE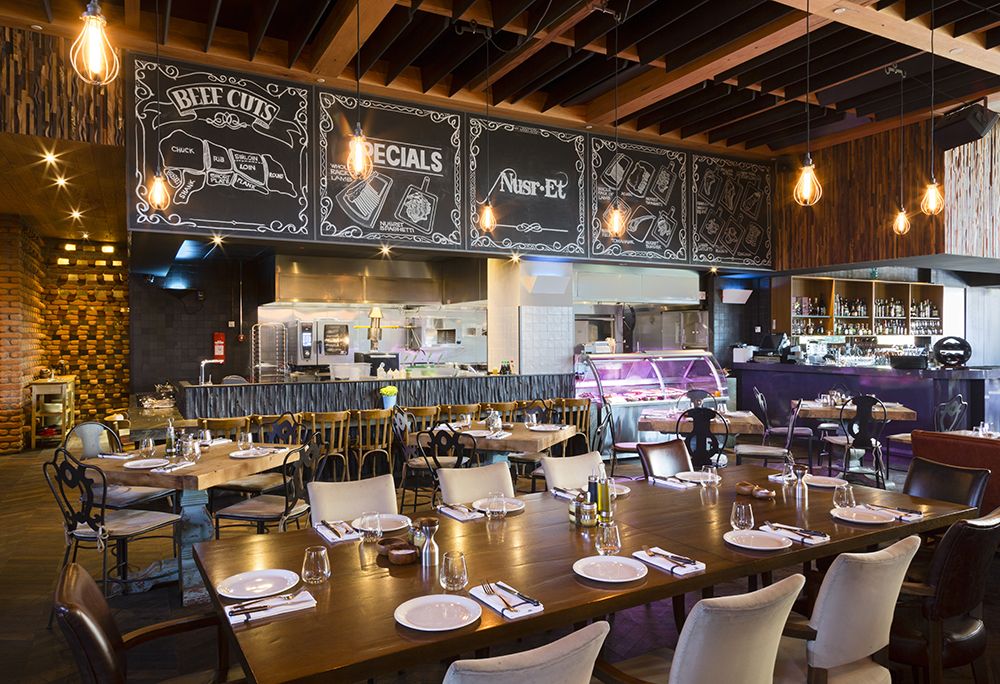 Nusr-et is a new home grown restaurant concept created for seasoned restaurateurs the Waneys who currently have brands in their portfolio such as Zuma, Le Petite Maison and Coya. The design concept was to create and establish a venue that would naturally evolve into a viable international franchise and not just limited and designed to suit its current demographic with future locations already being procured in London, New York and Miami. The Client required the venue to be stylishly designed yet naturally understated whilst incorporating a combination of rustic overtones along with the utilization of distressed urban materials and an eclectic selection of furniture. The food offering was to be predominately centered around and showcasing meat, with particular emphasis upon the visual theatrics involved in the preparation and cooking of the base product, performed and undertaken within the front of house kitchen which plays subtly upon a butchers shop theme.
Client

AMBB Interiors

Location

Four Seasons Hotel, Dubai, UAE

Service

Restaurants
The design aesthetics were to accommodate these sentiments creating an instant familiarity with the brand, although intricately designed yet appearing to be relaxed and approachable incorporating all the requirements set out within the clients brief. The space is extremely versatile in its variety of seating arrangements and incorporates varied and diversified materials as well as bespoke finishes such as carbonized wooden paneling's, weathered and distressed timbers, hand cast glazed terracotta tiles, blackened steel, chopping block claddings through to decorative cement renders and creative visually dynamic lighting solutions.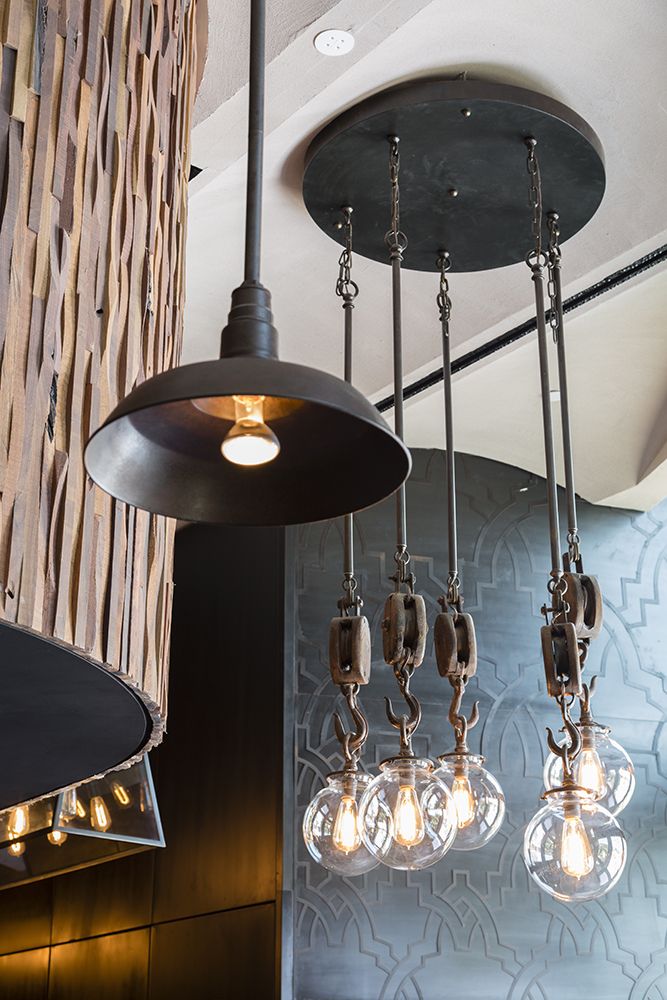 We found that Bishop Design LLC were able to work alongside us exceptionally well in order to achieve our vision of 'Nusret Steakhouse' in Dubai at the 'Four Seasons Hotel at Jumeirah Beach'. They were able to create a highly dynamic space incorporating practicality and specified operational requirements that resulted in the completion and success of the design.

Overall, we are very impressed with Bishop Design and their dedication and professionalism. We would highly recommend them to contribute to any project that requires an innovative design approach.

Tevfik Akdag
CEO
Doĝus Group
For better web experience, please use the website in portrait mode