Back to Works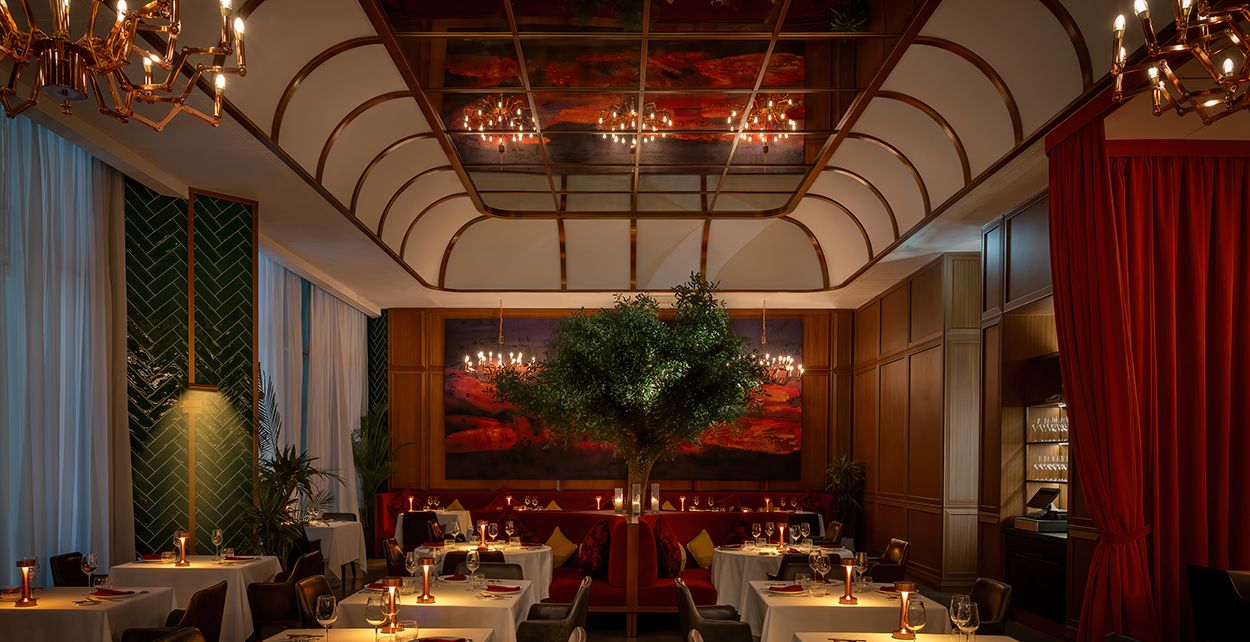 In 2020, right at the peak of a global pandemic, Bishop Design were appointed as the designers for what would become one of the most highly sought-after destinations in the city: the SLS Dubai Hotel & Residences. This year, SLS Dubai's commitment to elevating service quality and offerings led to the introduction of a new restaurant, necessitating a reconfiguration of the space in which Carna was situated. As the studio behind the restaurants multi-award-winning design, it came as no surprise when SLS Dubai turned to Bishop Design to revitalize Carna's appearance. We approached the assignment strategically, acknowledging the wisdom that advises against fixing what isn't broken. After all, Carna was, and still is, a design that garners international acclaim.
Client

SLS Hotel Dubai

Location

Business Bay, Dubai

Service

Restaurants
The journey unfolds as guests cross the threshold, where distinctive design elements from the previous space, come together to create a slender, dimly-lit corridor guiding visitors to its new setting.  
By preserving the essence that made Carna an award-winning design and introducing subtle refinements to elevate the guest experience even further, the evolution of this design exemplifies the art of refinement and preservation. It crafts an immersive and sophisticated atmosphere that continues to resonate with the discerning tastes of the SLS Dubai brand and its esteemed clientele.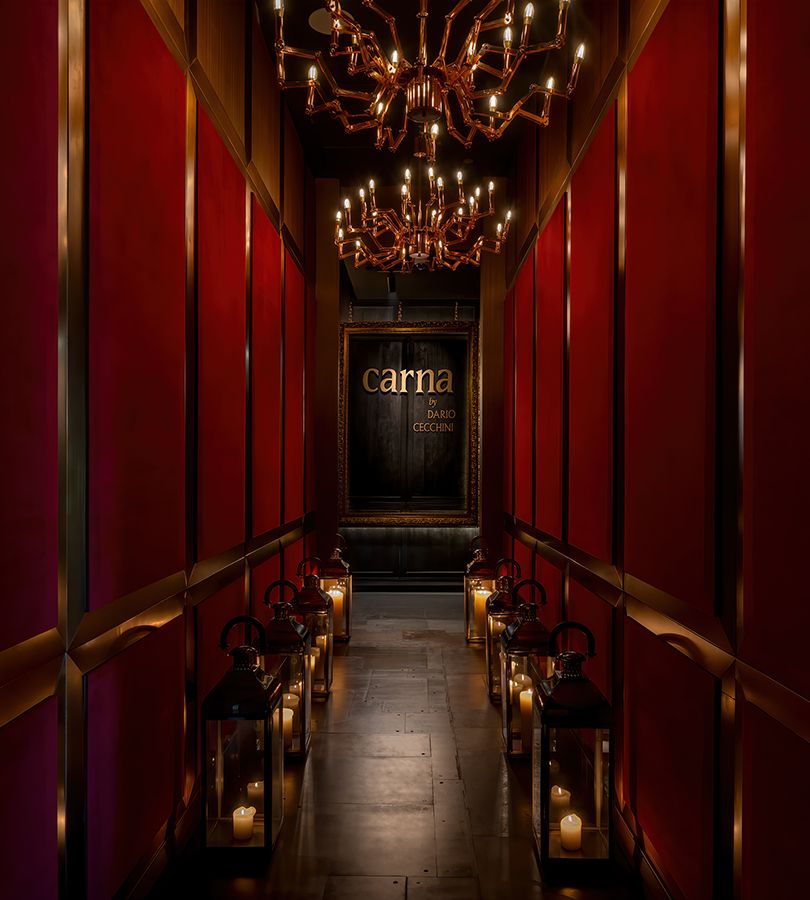 Spencer Wadama

Under the creative guidance of Bishop Design, Carna by Dario Cecchini has undergone a remarkable renovation, revealing a refreshed and cosy ambience that seamlessly fuses contemporary elegance, sophistication, and timeless charm. We were thrilled to collaborate once again with the talented team of Bishop Design for this transformative project, and we look forward to many more partnerships as we redefine the hospitality industry together.
For better web experience, please use the website in portrait mode