Back to Works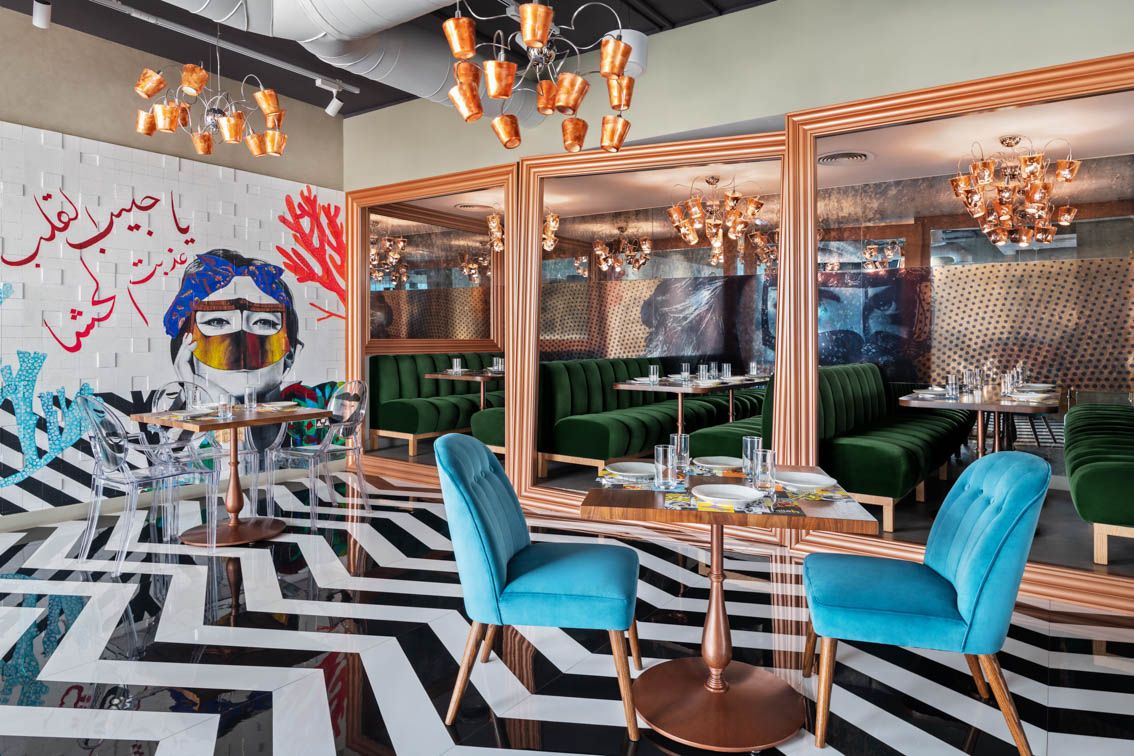 Humorous, approachable and witty, the Client was also the developer of an Emirati classic cartoon series named Freej, which perfectly represents everything the Client stands for – amusement, innovation and unexpected experiences. What they had created previously in the form of media had been utterly revolutionary among locals and expats alike, so it was integral that these ideologies continued to evolve in this new venture.
Client

Qanawat Group Limited

Location

Jumeirah, Dubai, UAE

Service

Restaurants
Colour waves, striking art and enticing design speaks incredible volumes. Playful elements are also introduced through a TV feature which masks off the kitchen area, but more-so in the Russian doll peg wall as one transports from ground to the upper level. The installation boasts an assorted array of international representations and becomes an immersive and fun experience, also reflecting the diverse culture that the venue attracts. Dynamic lines created through the flooring solutions are mirrored in the ceilings and vertically through the stairwell, encompassing clientele in an avant-garde soul and character. Furniture possesses a combination of loose tables and banquette seating scenarios which spread across the two levels and exterior, with each space being visually connected.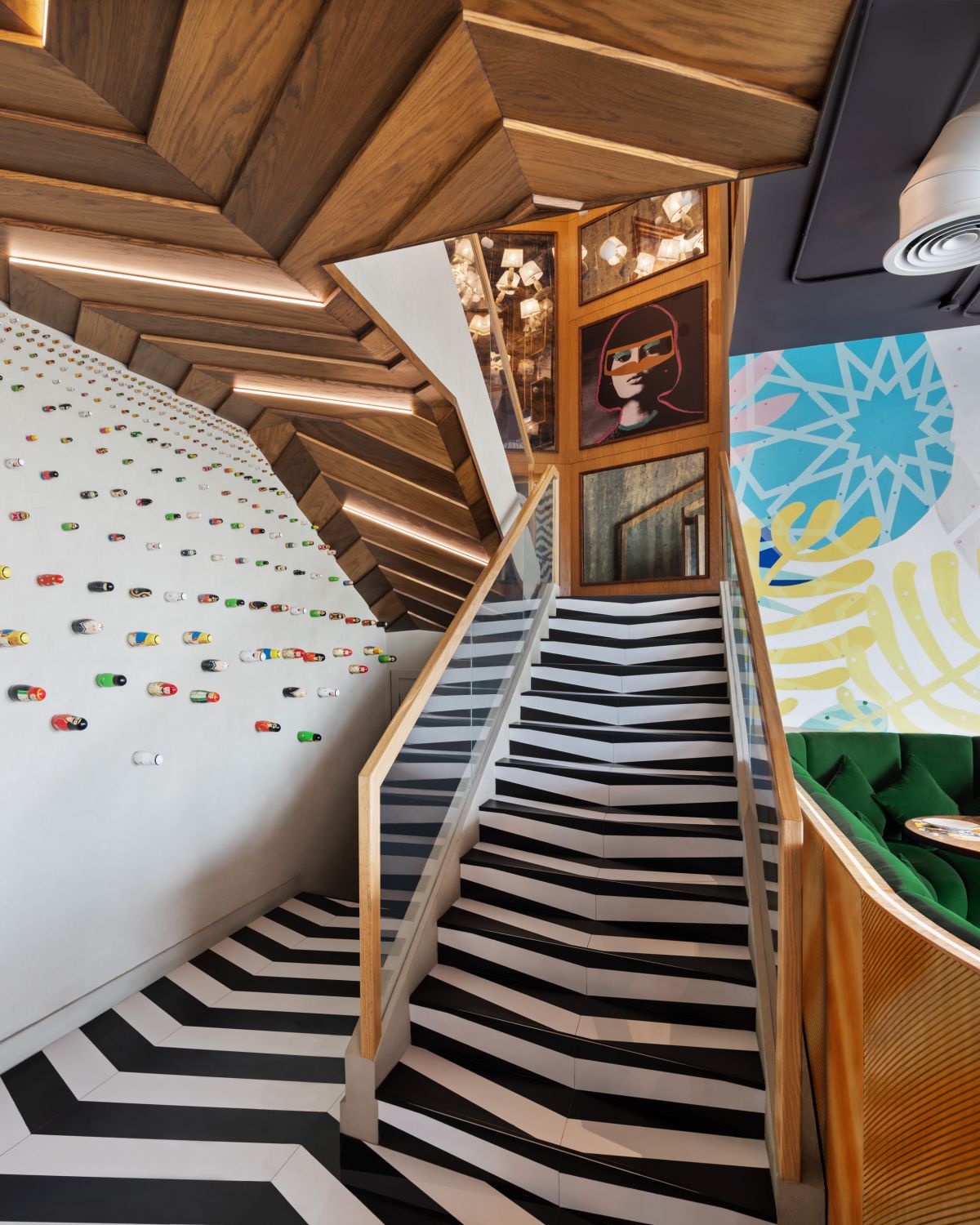 It's been a wonderful experience overall and has been a breath of fresh air with Bishop Design's creativity and knowledge. The guys are true professionals and a pleasure to work with. 

 

Esam Al Obthani
General Manager
Falla Group
For better web experience, please use the website in portrait mode