Back to Works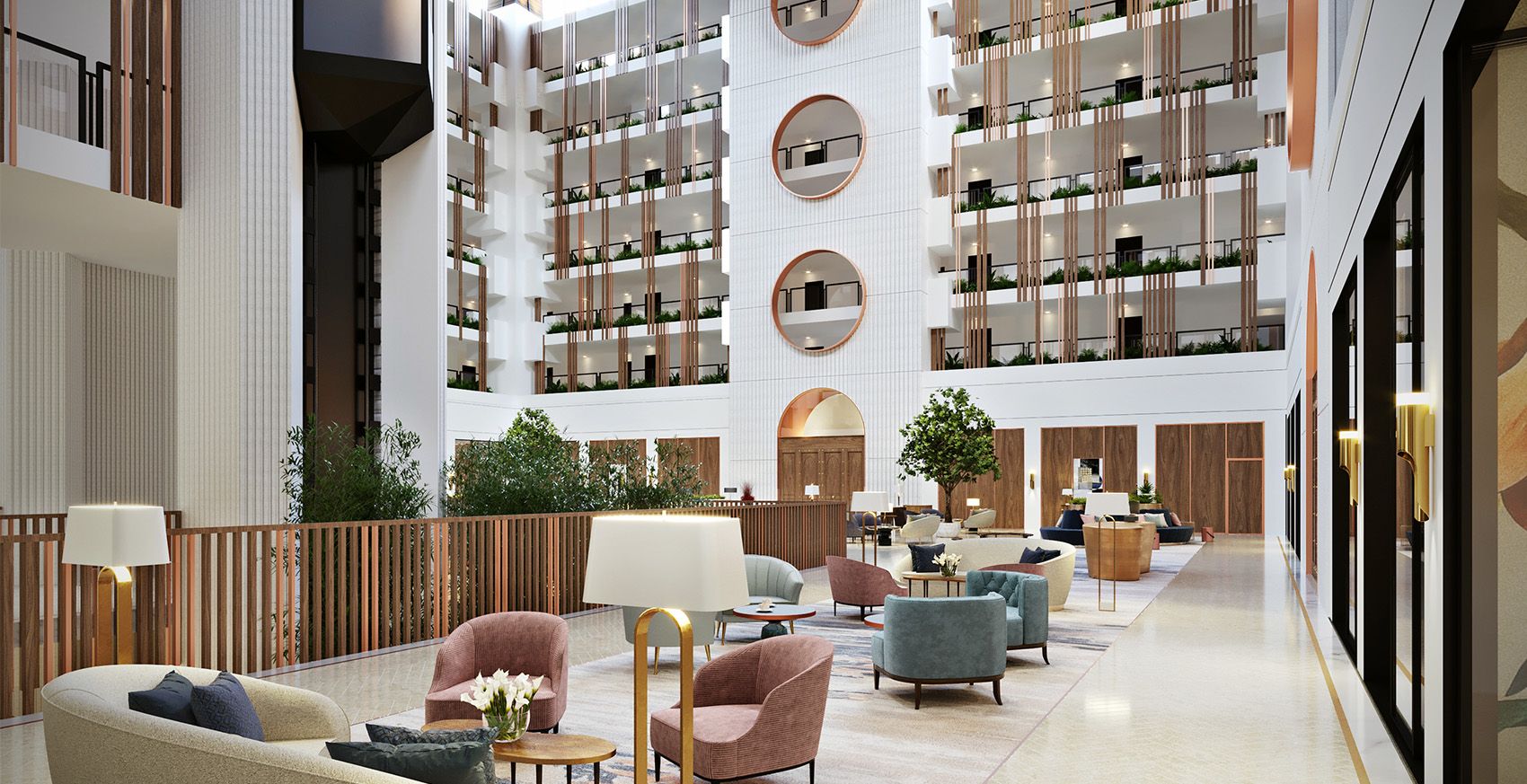 The Intercontinental Hotel is set within the city of Muscat, Oman. The hotel has stood for the last 40 years and has become an integral part of the local culture, becoming almost a landmark in itself with a certain elegance to it. Beautiful history exudes from its roots, with 70% of Omani marriages taking place there. With the desire to maintain this same level of sophistication and style, the new design of the hotel will take more of a re-using approach rather than replacing. A new-build named Club Tower was to interconnect with the existing hotel building, whereby we were given a blank canvas to be slightly fresher and almost younger in our approach whilst still respecting the surroundings of the site. This tower design called out for areas including entrance lobby, bridal room, luxury apartments, presidential suite and a selection of dining opportunities.
Client

Atkins OMRAN

Location

Muscat, Oman

Service

Hotels
The final design for the Intercontinental Muscat Hotel is elegant, timeless and contemporary. Color palettes and finishes have been maintained as much as possible, but have been integrated into the design in fresh, new ways. The introduction of copper is a key design element that brings life to the space to life whilst also being reflective of local heritage and copper trade. In the Club Tower, modern dynamism fuses with enriched heritage; guests celebrate the core roots of culture as the Club Suite and Junior Rooms joins comfort with eccentricity. Presidential Suites are a striking remembrance of legacy allowing guests to reminisce as the bold detailing gives way to a collaboration of modern privilege and ancient cravings.
The evolved identity for Intercontinental Muscat ensures that the hotel stands the test of time and brings it to today's standard of living and people's expectations, whilst the Club Tower evolves the hotels portfolio in its offering of something young, fresh and exciting.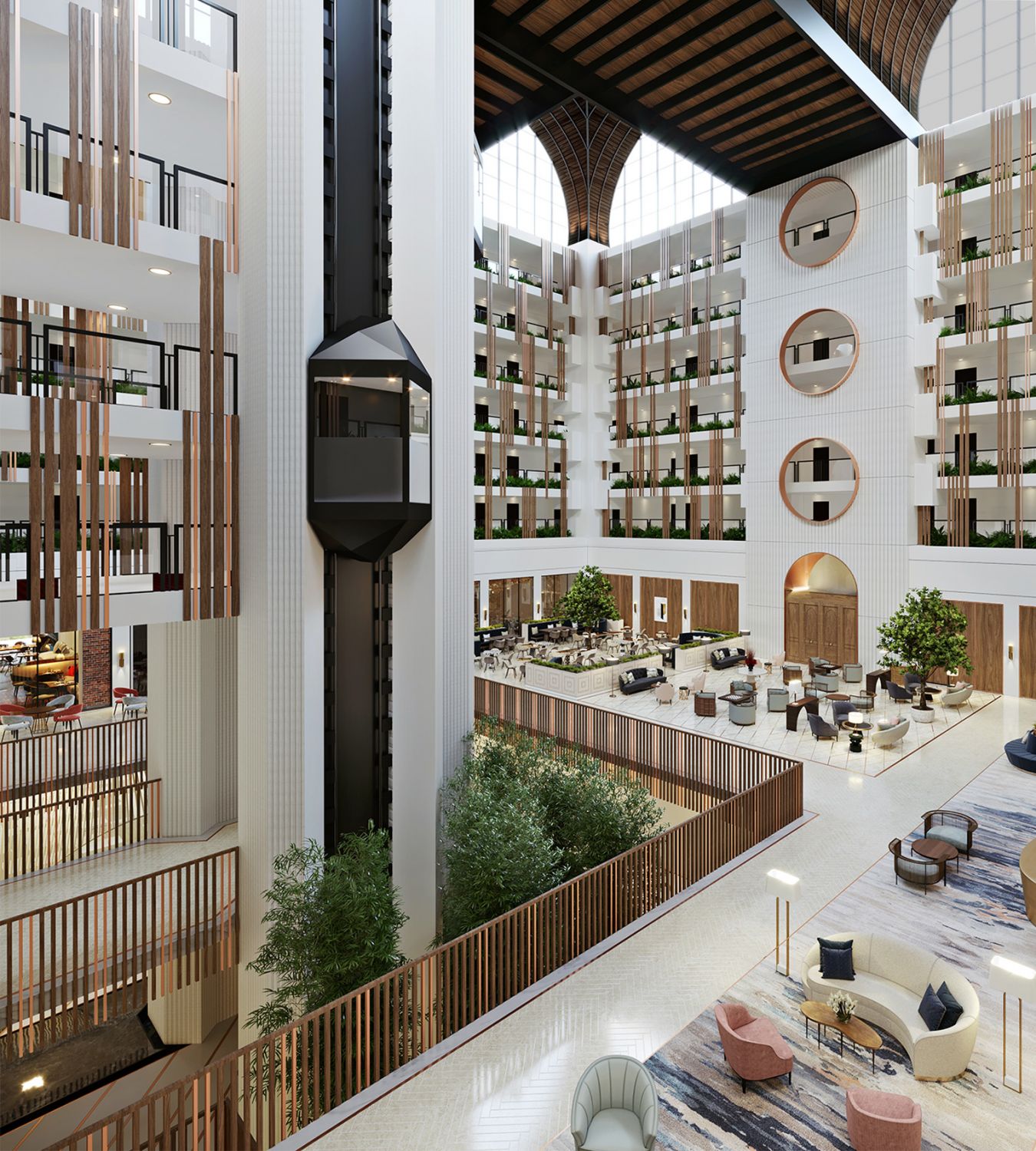 For better web experience, please use the website in portrait mode