Media |
Touring the New SLS Dubai
Jul 5, 2021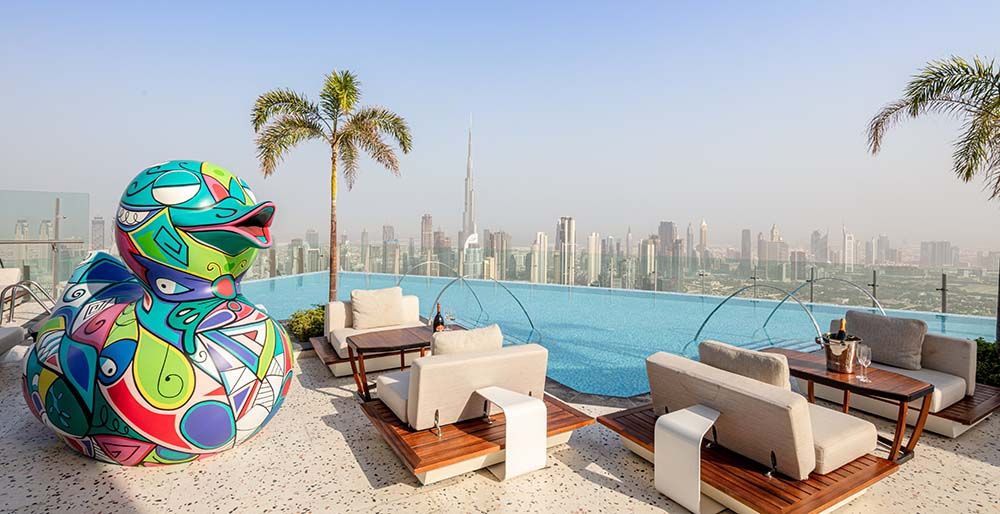 Architectural Digest has taken readers through a tour of our very own SLS Dubai!
Amping up the quintessential ingredients of a luxury hotel with playful design and entertainment concepts, SLS Dubai is the latest offering from the hotel group, whose portfolio includes premier properties in the Bahamas and Miami among other chic destinations.
Mixing relaxation with a party atmosphere, the lobby sets the tone for what to expect throughout the hotel, which has been conceived by Bishop Design and its high octane design lead, Paul Bishop. A key focal point is the bar; tucked along the terrace, it frequently hosts guest DJ's, making each visit unique.
Traditional all-day dining gets an SLS upgrade at Italian restaurant Fi'lia, which has a female-led team at the helm; Carna by Dario Cecchini is an impressive gourmet steakhouse from the renowned butcher; and the exclusive marble-clad 12 Chairs caviar bar is a book-to-avoid-disappointment situation.
Up on the roof, Privilege operates as an open-air lounge by day and a decadent nightlife spot after dark. And, for the day after, the Ciel Spa on the 69th floor offers restorative treatments, as well as steam rooms, plunge pools and a swish salon.
Think you want to check out SLS Dubai yourself? You can find out more by clicking here.
For better web experience, please use the website in portrait mode