INDEX Exhibition |
Highlights from 2023
Jun 8, 2023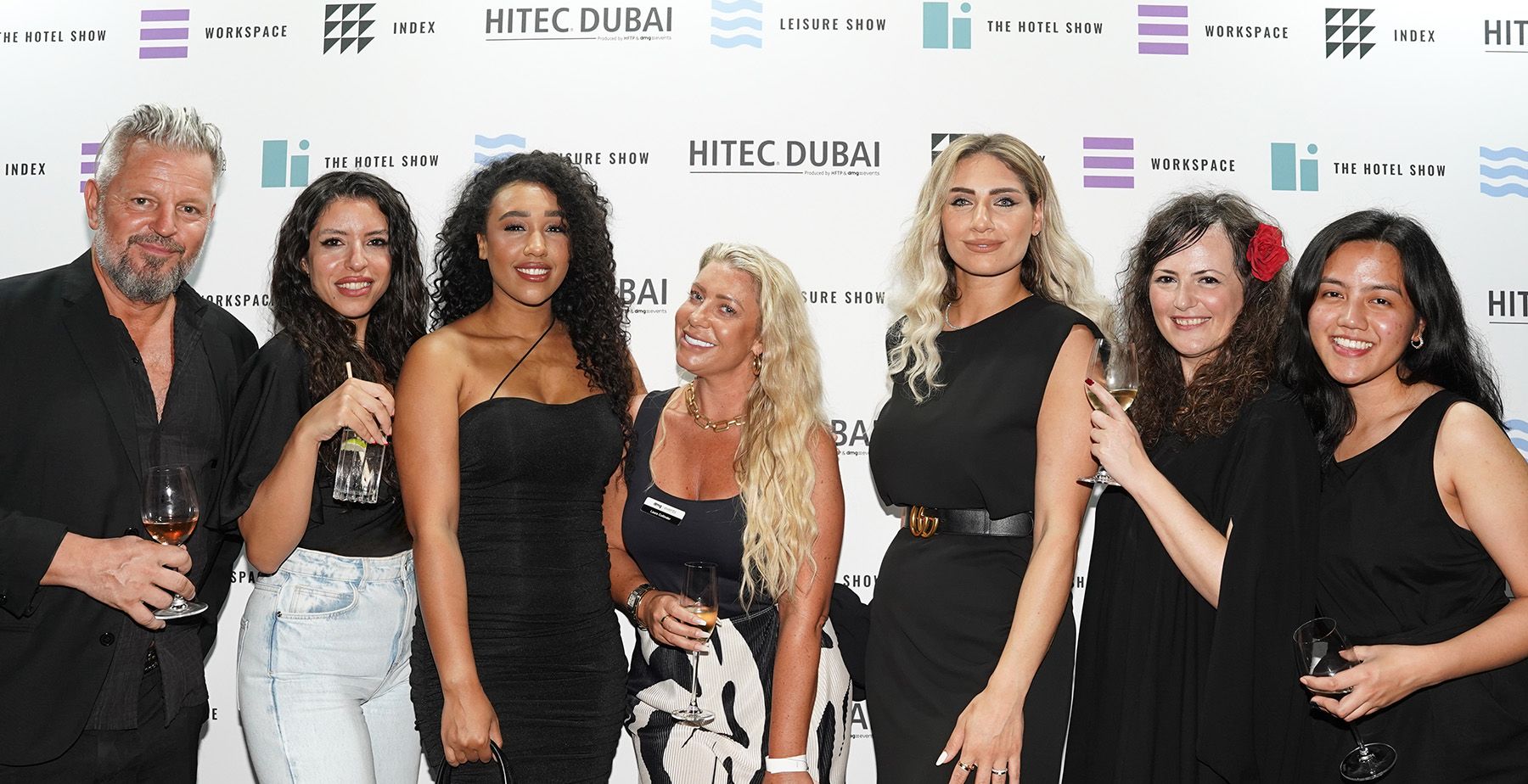 Last month saw Dubai World Trade Centre taken over by designers, suppliers, and contractors from across the world. It was 3 days packed of inspiring conversations, meeting new people, and making memories with the industries greatest! 
Here are some of our highlights from the INDEX Exhibition 2023, from hearing why collaboration is so important when it comes to business, to advice for talking on stage, and everything in between...
 
Managing Director Mehmet Aktash took to the stage (this year designed by our friends over at Brand Creative) to discuss the topic "Go Fast or Go Far; Collaboration vs Solo."
He says "There's other designers, direct competitors, that you can collaborate with. You just have to just put the egos aside and think about how this can be done for the sake of a project."
The biggest lesson individuals were able to take from this talk was that collaboration is by far the best approach towards victory, and when working on a project, you have to understand and accept that the project is much bigger than you. Think about what you're good at, what you might not be so good at, and build a team around you where everyone's strengths and weaknesses benefit eachothers to make a project the most successful it can be.  
 

Senior Interior Designer Francesca was asked to join the Unscripted Improv Talks – the first of it's kind for the INDEX Exhibition – where participants are invited on stage to answer questions they've never seen before, written by the audience. When asked "What makes a project stand out?" Francesca gave the following answer which we adore. Do you agree?
"I think its story telling. I think it's the importance of telling a story to Clients, to guests actually, to make them really live an experience. Because we live in a city in Dubai where everything is excellent, everything is WOW, everything is extraordinary. So how can we be different? How can design stand out? So, the only way to be different is to tell a different story."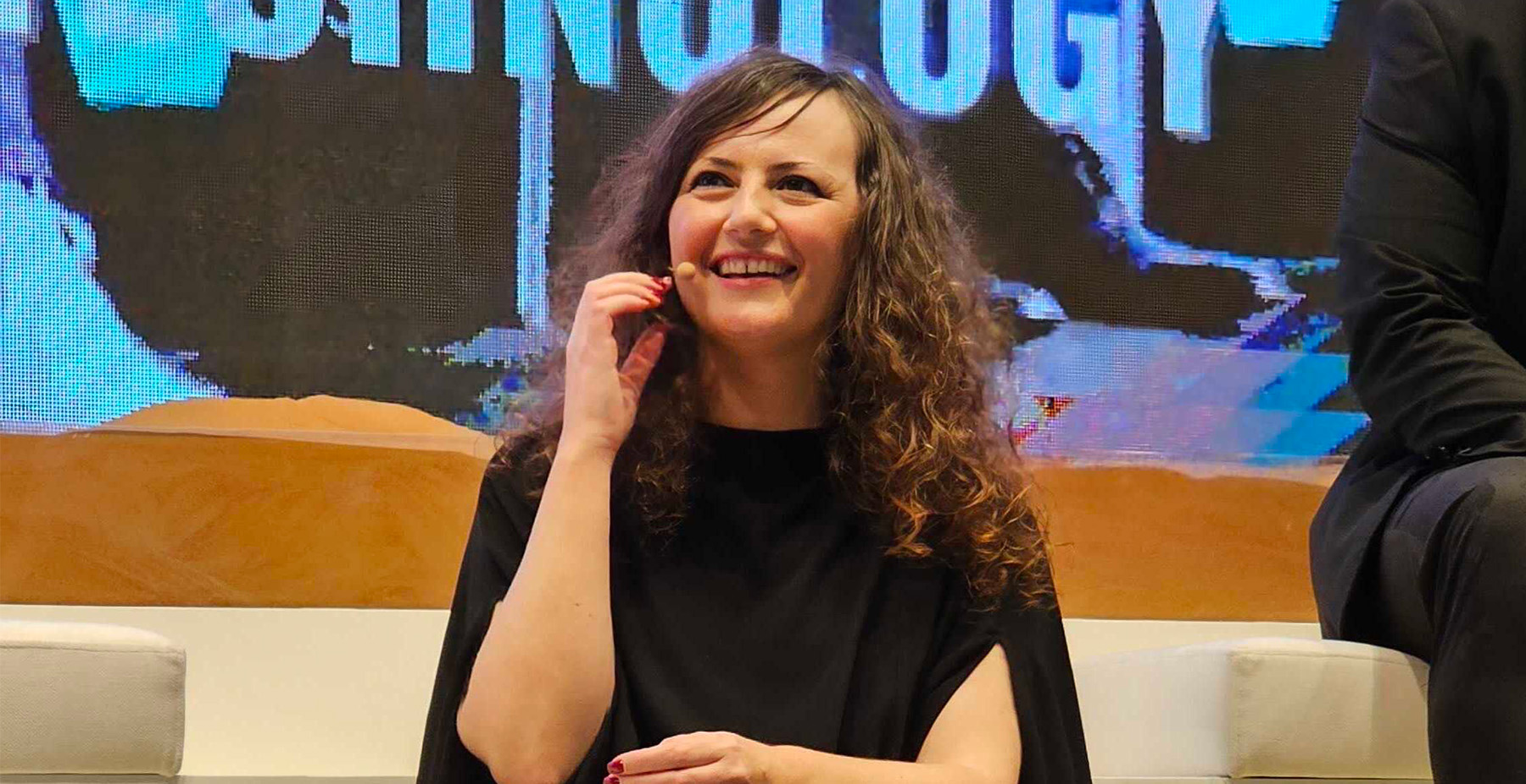 Upon her speaking experience, Francesca expressed the following sentiments "When I am on the stage, I try to connect with the audience, I try to be myself, friendly, passionate and happy. Of course I feel nervous before starting, but then I try to think positive, and I repeat to myself that there will be no right or wrong in what I am going to say. I will only express my opinion, in the same way that I am talking to my friends everyday."
We also want to give Francesca a shout out for not only getting up on stage in front of a crowd but also participating in a talk that wasn't in her first language. We think she ROCKED IT and we are so proud!
Robert Durrant, Co-Founder and Director of Visual Communications of our branding division Rogue, participated in what was one of the most popular talks of the week, "The Power Of Branding In Interior Design – Strategies For Creating Impactful And Memorable Spaces."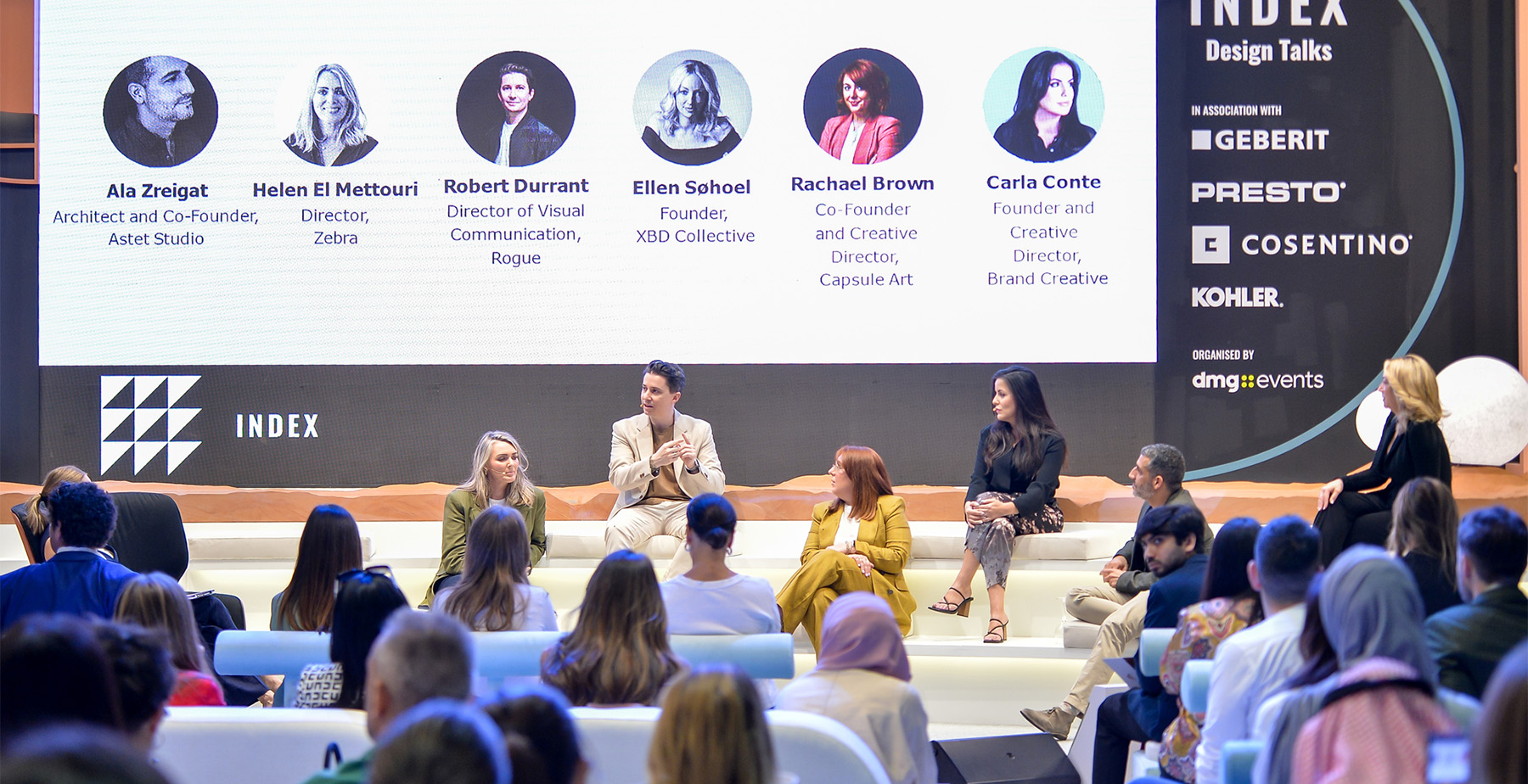 When discussing how function is created within spaces and how branding and interior design work alongside each other, Rob said "The function part comes from understanding what the Client is trying to convey and we then build a story around that narrative. Either we hand over that brand pack to the ID team to help them visualize the space. Or we compliment what the ID team has done and build a brand that lives and respects what's being created from their perspective. So, its building in that functionality alongside the different teams."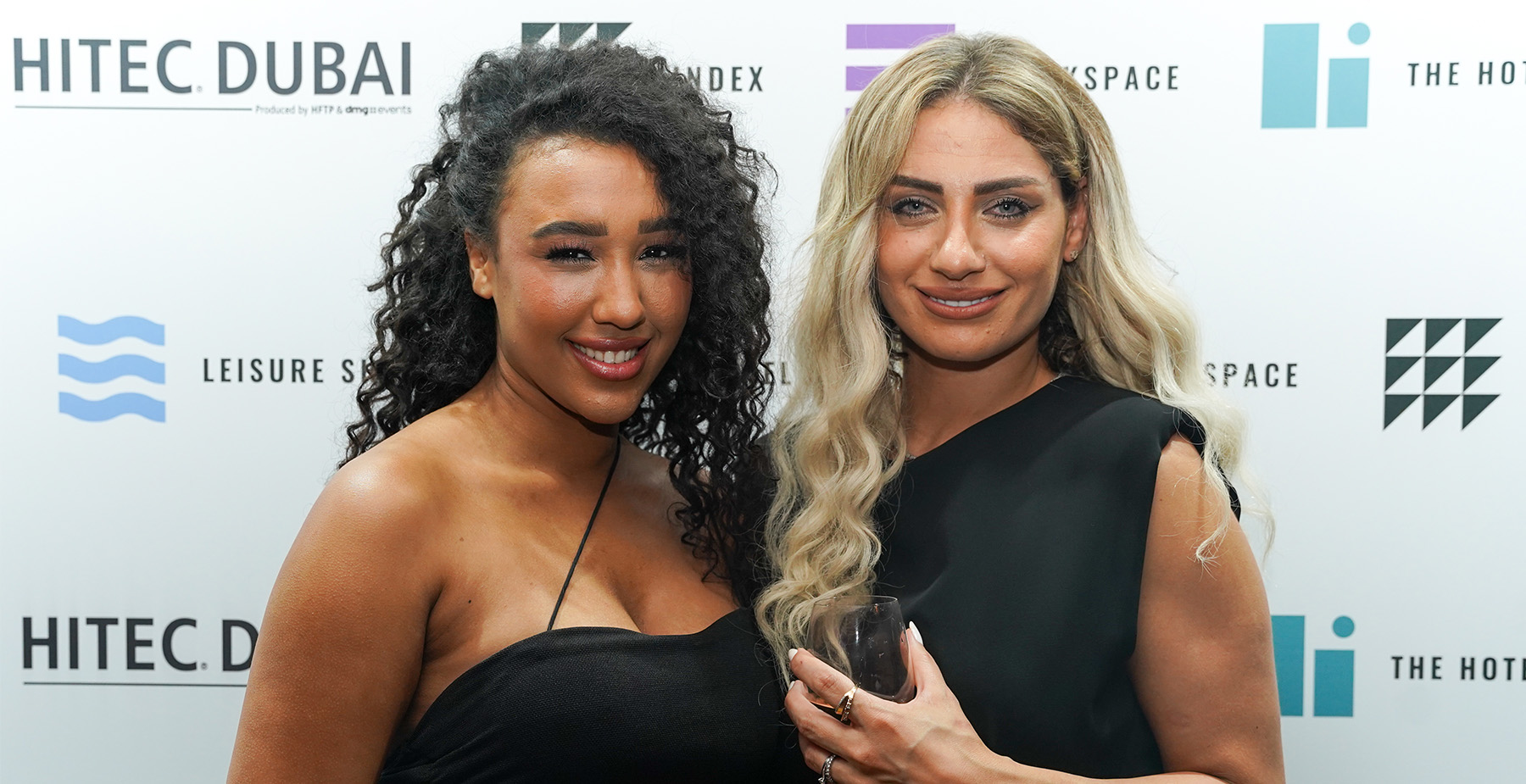 The days were for getting inspired; the evenings for dancing the night away! We'd like to express our huge appreciation to INDEX for hosting the opening party at TABU and to the team at Presto for putting on an incredible VIP soirée at Amelia Lounge.
Thinking about visiting next year? Here's what some of our people have to say about the design exhibition:
"Not only do we, as industry figures, benefit from these opportunities, we're also able to integrate with the next generation of designers and the public in an immersive environment. It's as important for us to be a part of these things as it is for the audience. It's this interaction I found the most enjoyable, along with the subject of discussion and hearing other peoples perspectives that help better ourselves." – Mehmet Aktash, Managing Director
"INDEX left a lasting impression on all those who attended this year, setting a new bar for industry events alike. One of the standout features was the Design Talks stage setting! It really captured the essence of creativity and innovation whilst creating a relaxed and more informal atmosphere for the audience and speakers. Another highlight for me was the sheer vibrancy and energy that transpired across the two days we attended. The atmosphere was electric."- Sharnie Jones, PR & Marketing Executive
It's safe to say our team finished the week more inspired and buzzing from all the genuine connections and social interactions shared. We expect all those that attended did too!
Find our team over on LinkedIn to stay up to date with all our industry happenings.
You can also keep an eye over on Instagram to be the first to hear about new projects across the Middle East, USA, and beyond! @wearebishopdesign @bishopdesignmiami
Our team would love to support your next event. For speaking inquiries, contact our PR department [email protected] 
Photography Credits: INDEX / Benjamin Exposure
For better web experience, please use the website in portrait mode