Media I
The Revolutionary x Cover Story
Jan 14, 2021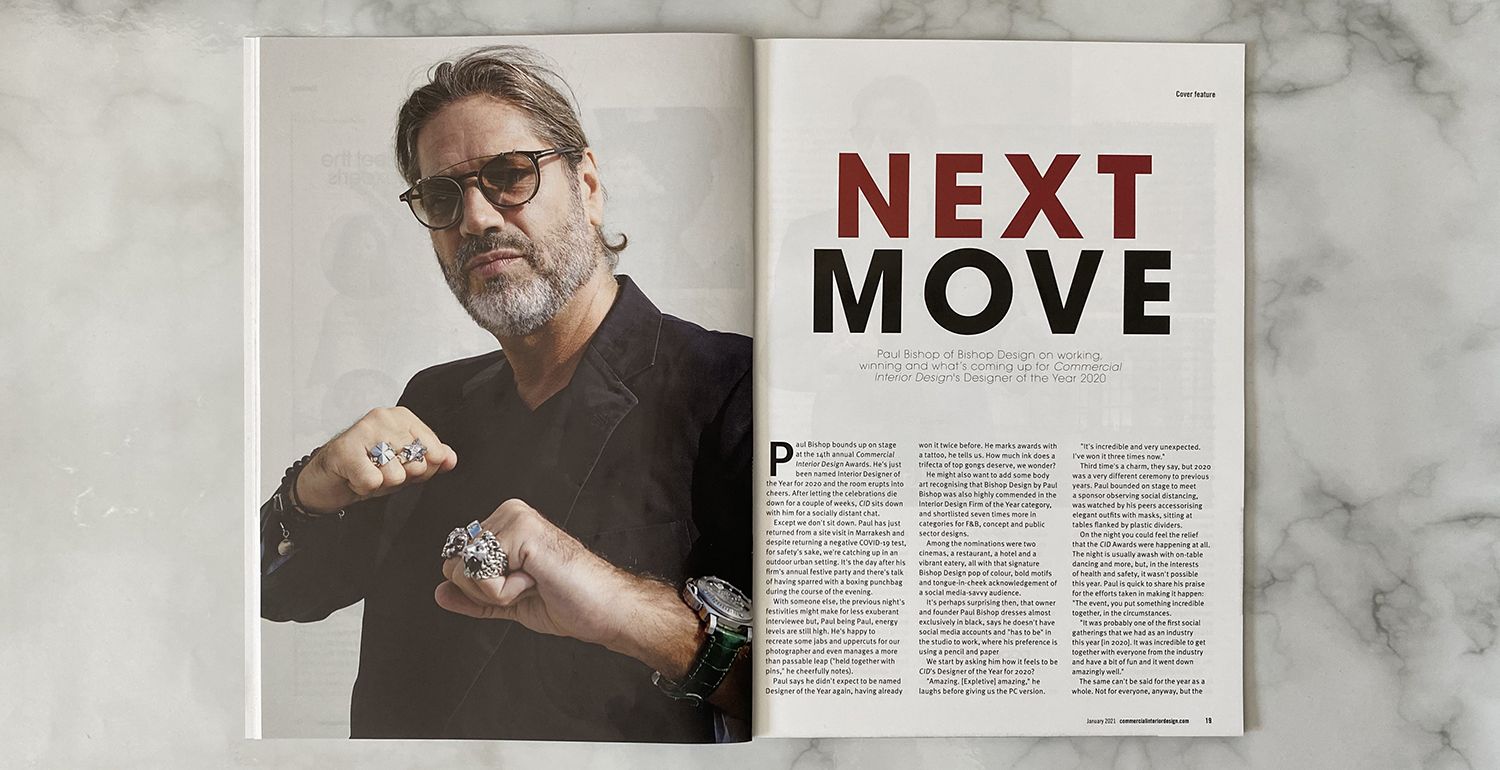 "The revolution is not an apple that falls when it is ripe. You have to make it fall." - Che Guevara.
In this month's issue of Commercial Interior Design, the industry magazine talk to our Owner Paul Bishop to uncover what's on the cards for the Interior Designer of the Year 2020 in 2021.
They say "It's the day after his firm's annual festive party and there's talk of having sparred with a boxing punchbag during the course of the evening. With someone else, the previous night's festivities might make for a less exuberant interviewee but, Paul being Paul, energy levels are still high."
The publication are eager to find out how Bishop feels about winning the title of Interior Designer of the Year just less than two months prior to the interview. He discloses that he actually marks awards with tattoos - a perfectly fitting celebration it seems for this 'rockstar' designer.
During the interview Bishop also expresses his perceptions of local design, "I think we are finding our own voice here... We have, and do, look towards other countries and we always look to the past as well, to get inspired to do work in the future. Everyone compares and says there's a better service here and a better finishing with contractors overseas, but when you actually see it, it's not like that. The standard we're producing here is incredible. People are actually starting to look to this region to get inspiration from what we're doing..."
On looking ahead he reveals "I think for Bishop Design in general, it's a huge potential year for expansion. We've tried to evolve naturally so now it's not just about one name, it's about a company and it's about a team."
Talking more about recent projects, including developments in The Bahamas, SLS Hotel & Residences, Deseo in the ME Dubai by Zaha Hadid, a hotel in Morocco and many more, it's clear that Bishop remains more driven than ever in creating breathtaking destinations across the globe whilst always daring to achieve the unexpected...
Paul Bishop. The Design Revolutionary. 
Discover the full feature by Commercial Interior Design right here.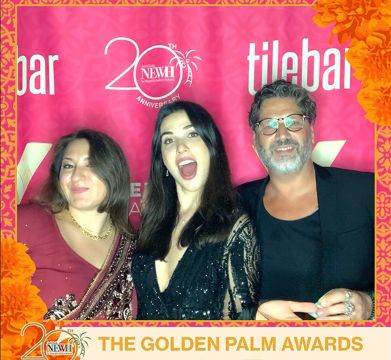 For better web experience, please use the website in portrait mode