Students |
Paul Bishop Design Scholarship
Jul 23, 2021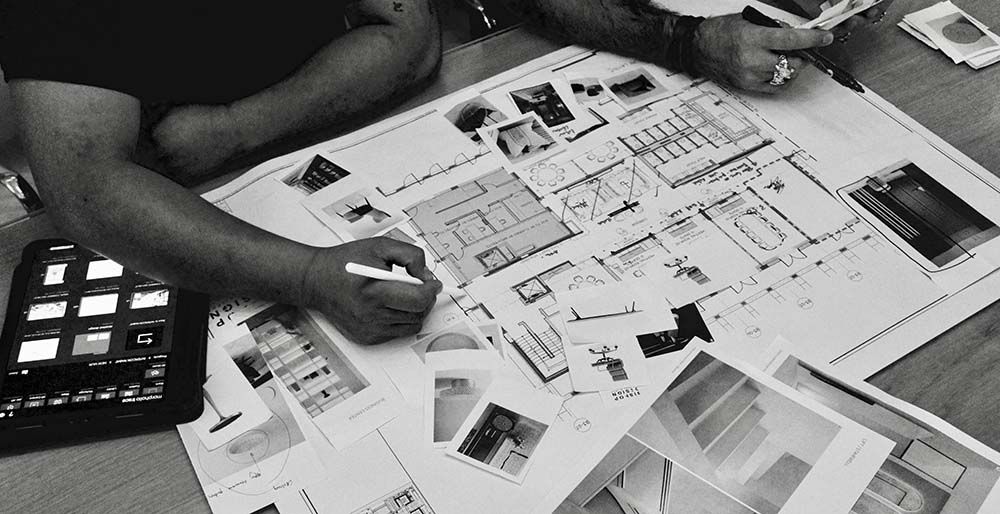 Bishop Design are proud to announce an exciting initiative between Owner & Founder Paul Bishop and Kingston University, United Kingdom. This move, which is a first for the university, is aimed at supporting talented young creatives to access higher education.
The Paul Bishop Design Scholarship will offer an opportunity for undergraduate students to study Interior Design BA (Hons) or Product and Furniture BA (Hons) with three fully funded years of tuition. It is the first philanthropically funded scholarship within the School of Design at Kingston School of Art, aiming to attract students disproportionately affected by the financial pressures of attending university.
Bishop studied Interior Design at Kingston University in the early 1990's. It was his first choice when he was looking somewhere to study interior design and hopes the new scholarship inspires young talent to follow his footsteps. "The successful applicant will receive an outstanding education - I am honoured to be able to offer the scholarship, to be in the position to give someone that opportunity is incredible," he said. "There is so much potential talent out there, with some not having the chance to exercise it. To be able to study at Kingston University, which in my mind is the best university in the UK for design, is a wonderful opportunity for a student".
Damian Chapman, head of the Design School, spoke of his delight at having renewed the bond with Paul Bishop to establish a partnership aimed at supporting underrepresented students. "Paul inspires new generations of creatives, he and his team utilise a unique and innovative blend of skills in their work," he said. "His projects have been successful at developing and re-imagining the opportunities in design projects - exploring and understanding design problems to develop living solutions that transform environments into beautiful habitats. I am very excited at the opportunity this scholarship will deliver and the life it will change."
Hard work, commitment and passion were the key components when it came to establishing a successful career in design, Bishop said. "There's certainly a degree of luck - being in the right place at the right time," he explained. "You have to throw caution to the wind, believe in yourself and opportunities will present themselves. Above all, persevere. Our careers are a rollercoaster ride and we have to embrace it. Never stop learning. Remain receptive to things and always remain current."
The Paul Bishop Scholarship is open for applications from UK-based students - with priority given to underrepresented groups meeting specific criteria. The Scholarship, which is now open for applications, includes a 100% fee waiver as well as an annual £5,000 living allowance bursary for all three years of the course. Prospective stuents looking to study interior design or product and furniture design need to apply by 30th August 2021.
Discover more details on the news and how to apply via Kingston University's website here.
For better web experience, please use the website in portrait mode