Media |
Tomorrowland launches desert retreat
Sep 1, 2022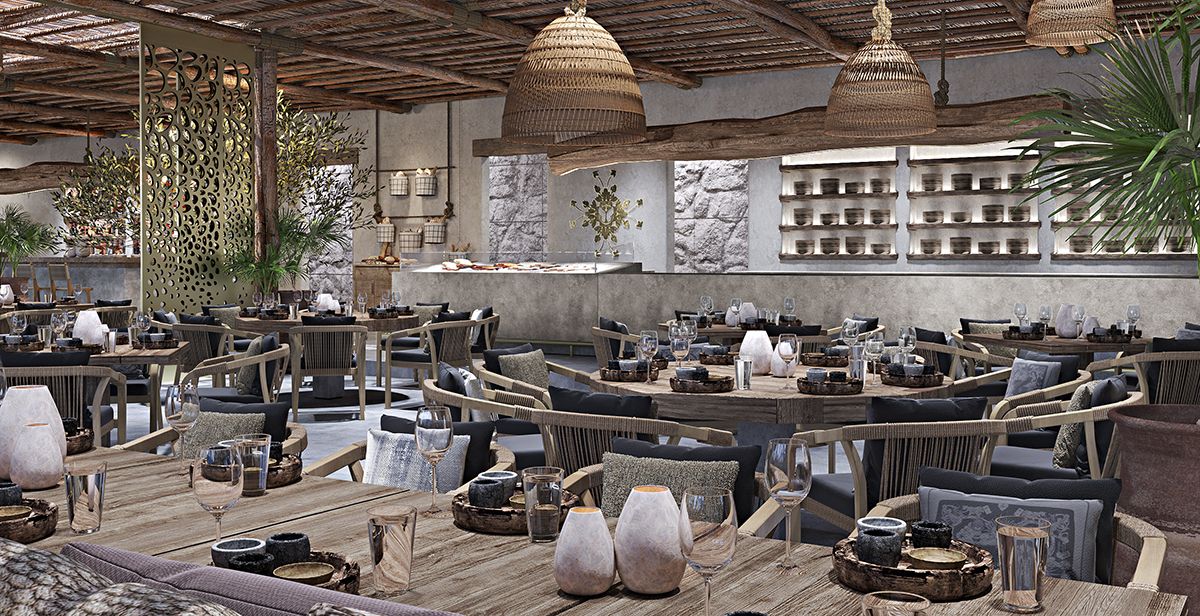 Iconic festival brand Tomorrowland is bringing luxury desert retreat Terra Solis to Dubai this October. 
We are thrilled to have created the interiors for Mesa; a Mediterranean restaurant that forms part of the brand's destination dining offering. 
In the run-up to the launch, What's On Dubai have revealed everything you can expect:
Tomorrowland is opening a unique retreat in the Dubai desert called Terra Solis with luxe glamping, rustic dining and an incredible pool designed for epic day-to-night parties.
For dining, Terra Solis' signature all-day dining restaurant will be called Mesa. Designed by Dubai-based Bishop Design, the rustic, Mediterranean restaurant will bring together global flavours at its laid-back, poolside home for breakfast, lunch and dinner. 
Headed up by executive chef Hugo Soulery, the culinary direction will feature a 'taste of the world'. 
To get the full reveal, you can read the full article right here: Terra Solis: What to expect at Tomorrowland's Dubai desert retreat
For better web experience, please use the website in portrait mode