Project Reveal |
Laysen Valley
Nov 30, 2022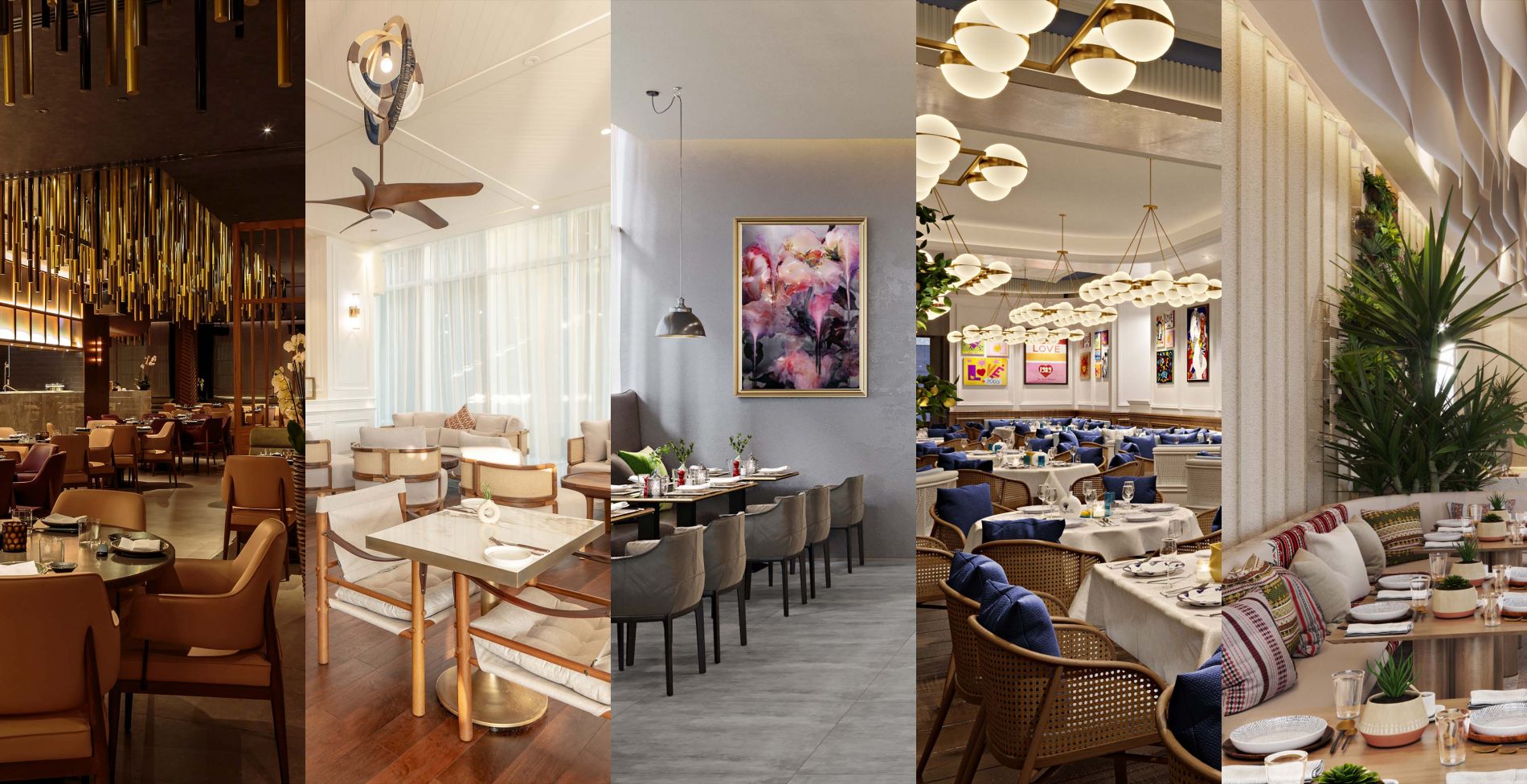 Bishop Design have joined forces with Advanced Tastes Holding Company to bring a selection of incredible concepts to Riyadh's Laysen Valley development in Saudi Arabia: two homegrown brands, three world renowned eateries, and one very popular children's entertainment center.
The first establishment to open in September was family-run Japanese restaurant, Sumosan, a brand renowned for their innovative approach to the Asian cuisine, with a collection of critically acclaimed venues across the world.
Next to open was South African inspired restaurant Nooa. A first of its kind, it takes guests on a natural gustative journey, igniting energy and life to ensure one's senses are awoken through a single sip of its botanical mocktail sensations. Upon completion the restaurant team said 
"Bishops Design has been a true professional member of our family to bring this brand to life. They were flawless in their execution, always ready to listen, yet providing valuable and thought-provoking guidance and inspiration. It was so encouraging to work with a team who felt as personally entrusted to our vision and brand story and translated this into the execution we had wished we would find with a design and development team." 
Santini is expected to open its doors to the general public next month with the other two restaurants in Q1 of 2023 and the children's entertainment center in Q3. 
Ensure you are following our social media pages to stay up to date with all of our ongoing projects!
@wearebishopdesign @bishopdesignmiami 
Laysen Valley is an up-and-coming destination that is set to become one of the city's most prominent real estate projects, offering residents and tourists an abundance of dining, entertainment, and retail options. 
For better web experience, please use the website in portrait mode