Interior Design Tips |
5 things to consider when it comes to lighting
Feb 17, 2023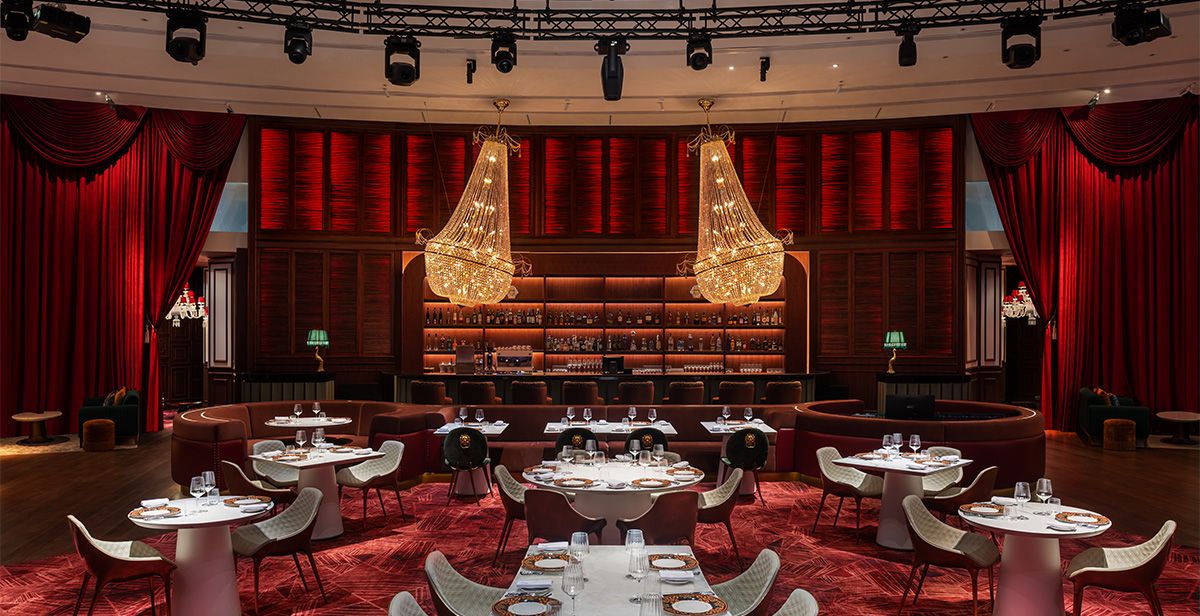 Picture this: You spent so much time finding the perfect furniture, wallpaper, flooring, and accessories for your project. But when the space comes together, it's not what you imagined. 
This could be down to the lighting. 
 
"Lighting is 90% of what we do in an interior."  - Paul Bishop, Owner & Founder, Bishop Design
 
Lighting accentuates the mood and atmosphere of an entire place. Learn what we do as interior designers to make sure we achieve the most beautiful and functional designs through lighting, and find out how you can easily implement these solutions too.
Here are our 5 tips on achieving the best lighting in any interior design space:
1. Setting the Scene
This is a fundamental part of any design, especially in a restaurant scenario. These are spaces for people to make memories, spend quality time with loved ones, and enjoy a nice meal. It is paramount to create the best possible setting that they can do that in, with lighting playing a key part.
In food and beverage spaces, for example, light spillage from the back of house areas can be really distracting for guests. Therefore, implementing an ambient lighting system in correlation with a carefully thought-out layout is crucial.
The use of automated control panel systems, such as Lutron or DALI, can regulate the lights in accordance with the time of day, which is an effective technique for creating the perfect ambience. This was essential for our project Sumosan in Riyadh, to ensure an optimum dining atmosphere from afternoon until night.
2. Consider the materials you are using
Rooms or areas that use a lot of dark materials, for example, run the risk of feeling cold and uninviting. To ensure the space is comfortable and enjoyable, you may want to opt for warmer lighting. This will enable you to accentuate the depth and details of your materials, whereas white lighting would be absorbed straight into them, leaving your space feeling flat and disappointing to the eye.   
3. Colour
This element is particularly crucial for restaurant settings. Filters can enhance the color and presentation of the food, making it appear more sensuous and appealing to the customer. When the wrong filter is used, it can have a negative impact on guests. Having that perfect photo-worthy environment is important to the diners and socialites of today, and a key part of that is good lighting. Avoid any filtering that could give off any unwanted green or yellow tints.
4. Placement
The best lighting design is done in layers – low, mid, and high. This ensures every level of a space reaches its full aesthetic and functional potential.
You can also place lighting in a way that focuses on certain activations or operations within a food and beverage setting, like having spotlights over the bar to shine down and highlight the mixology and cocktail elements. The placement of your lighting therefore has a significant impact on the overall guest experience, so always ask yourself whether your lighting is practical, and where you can use it to ensure that no detail goes unnoticed.
5. Collaborate with a lighting consultant
As interior designers, we start considering lighting from the onset of our process. In our first stage, concept design, we would normally give mood direction to how various lighting elements form part of the overall design. Then we make selections as the design stages progress.
We can design lighting features too, where a lighting specialist would develop it, following approval from the client. Alternatively, we can work with the lighting specialist to create something alongside one another.
If you have the means or if you are handling a commercial project especially, consider bringing a lighting consultant on board. From our experience, we find collaborating with lighting consultants to be an integral part of the process. Having their professional opinion from the get-go is paramount, especially in cases where we favor certain decorative pieces, they are able to see things from a functionality perspective, so together we can find solutions of what will and will not work.
Need some lighting inspiration? Why not check out the playful beach ball features at Torno Subito, the whimsical chandeliers at Belcanto, or how we used elegant pieces to create an exclusive, intimate feel at speakeasy Little Black Door.
For better web experience, please use the website in portrait mode